Blizzard!
January 22/23, 2005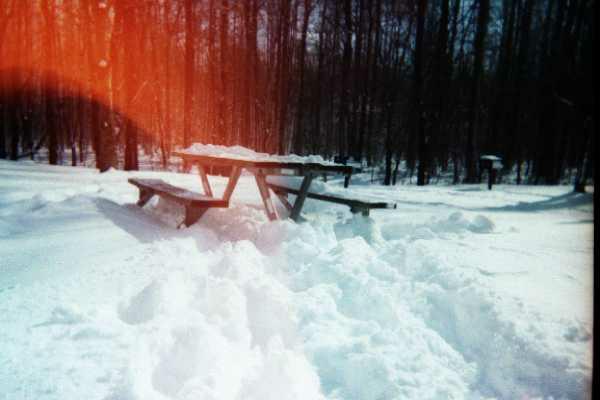 This partially buried picnic table gives a good idea of how deep the snow was.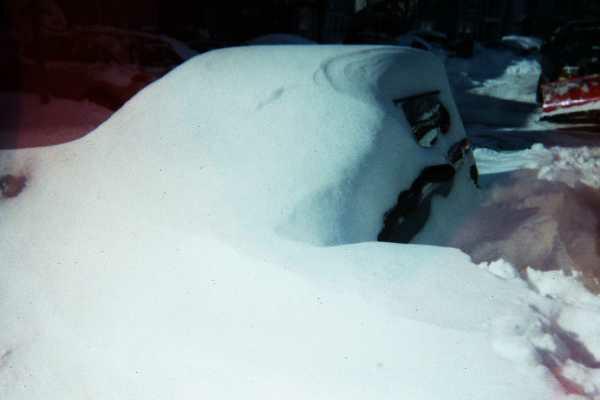 Here's a car that no one's started digging out yet...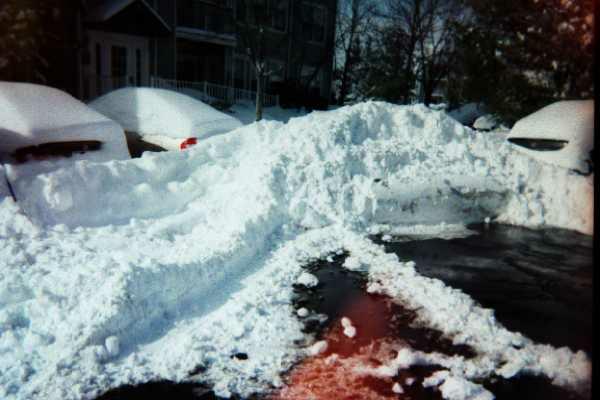 The guys driving the plows in our apartment complex were having fun
piling the snow up behind "special" cars, like the Lexus in the corner.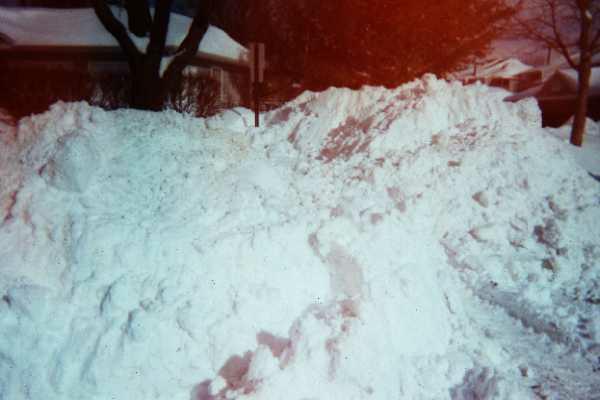 Another massive pile of snow left by the plows...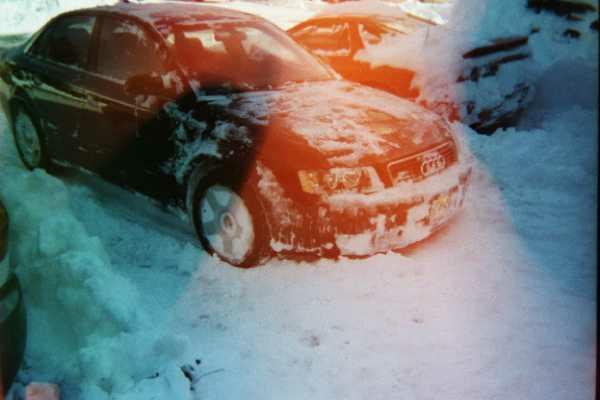 Deb finishes freeing the Audi and hands the shovel to Tim...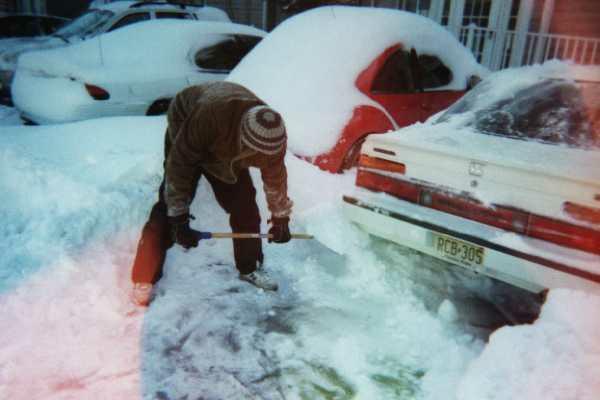 who starts working on the Honda...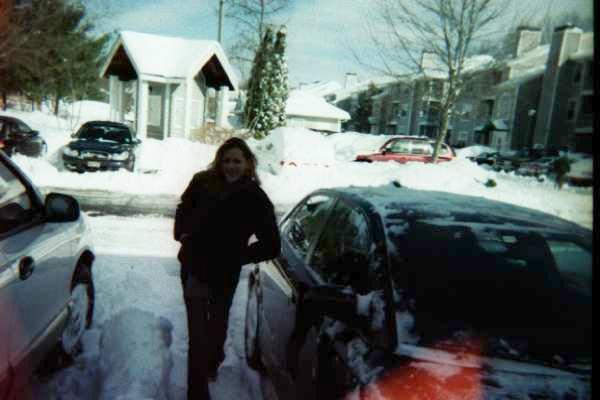 while Liese finally gets home from Eva's, glad for once she hasn't got a car...