North Hero Island
part of the Champlain Islands:
South Hero, North Hero, Isle la Motte,
the Alburg Peninsula, and lots of smaller islands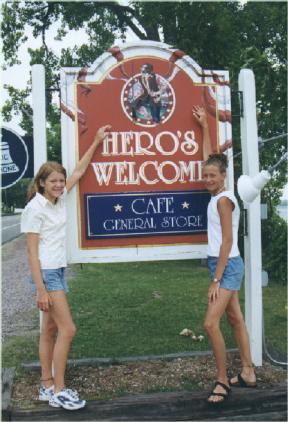 Megan and Liese by the sign on the lakeside
for the Hero's Welcome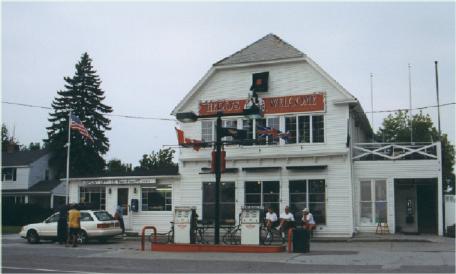 Hero's Welcome is the store in North Hero. I mean THE store, the only one.
Mostly a gift shop, it also sells a few groceries.
You can obviously get gas there, and you can rent bikes, kayaks, and videos, if you don't need much of a selection.
Robijn's office sent him a fax here.
There is even a little ice cream and pizza place out back with great prices but very limited hours.
To the left that's Tim standing by our Audi behind the flag and in front of the Post Office.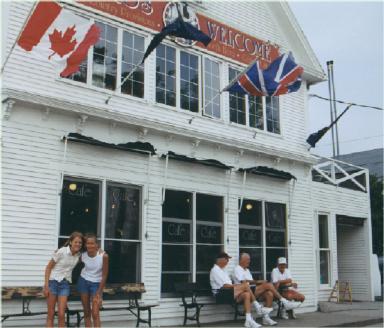 In front of the store. Left, Megan and Liese.
Right, old dudes in baseball caps and crossed legs.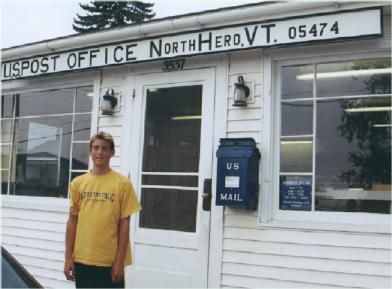 Tim in front of the extremely busy North Hero, VT post office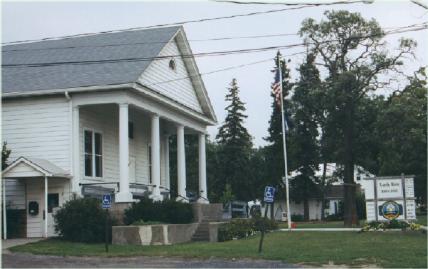 North Hero Town Hall
Views of the miniature golf course
Each hole represents something about the Champlain Islands.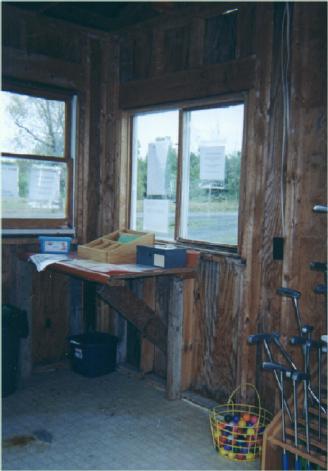 No one works at the miniature golf course.
Payment is by the honor system. You go inside this little office,
put your money in the box, and take a club, ball, pencil and scorecard.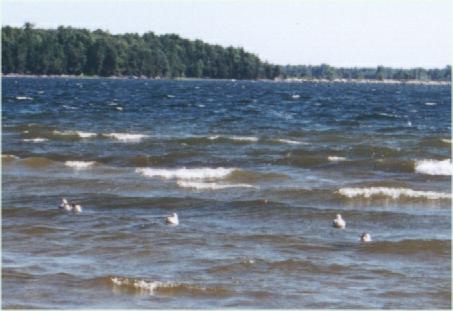 Seagulls on the lake at the beautiful Alburg Dunes State Park


Old bridge from Alburg to the mainland at Swanton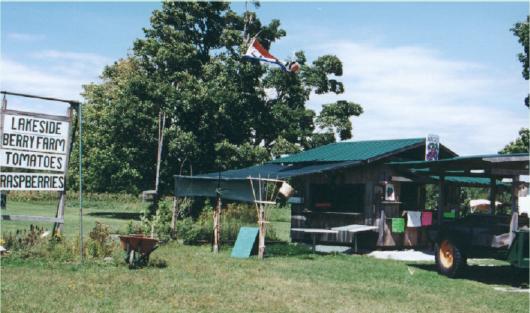 Berry farm a couple miles from the Canadian border
where we got some delicious raspberries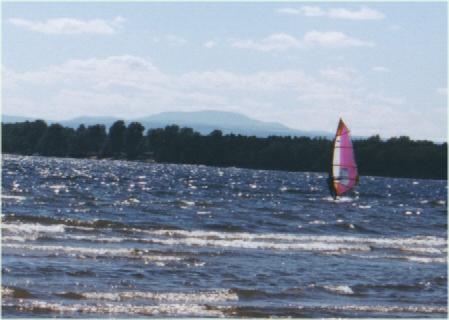 A windsurfer enjoys the lake

On to the little blue camps
On to Camp Peterson
On to the Shelburne Museum
On to Montreal
Back to THP