North Hero, Vermont
The Lake Champlain Islands
July 2003

We were on North Hero in August 2001 as well.
For pictures of previous trips to beautiful Vermont, see the site index.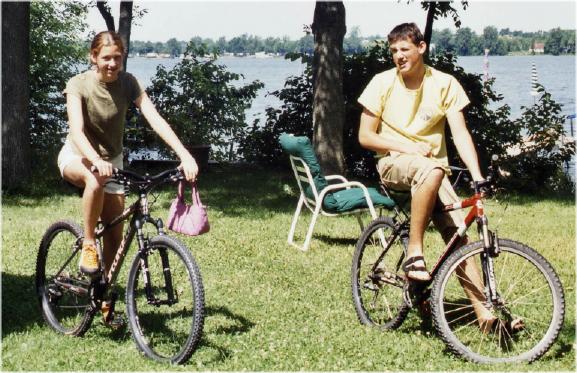 The first morning we woke up in Vermont the kids decided to bike to Canada.
There is a tiny border crossing about 14 miles from Bert and Steve's camp where we were staying.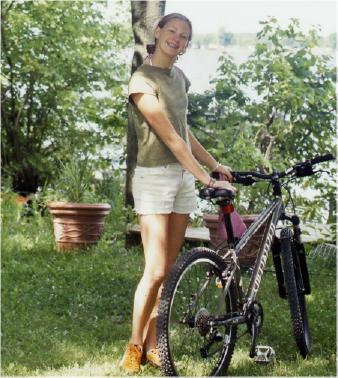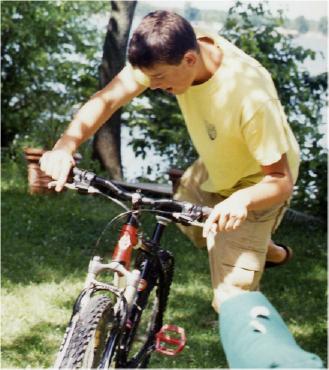 The whole idea made Deb very nervous but they made it across the border
and were not even asked for identification on the way over or on the way back in.
So much for homeland security, LOL! That's Liese's new mountain bike she just got for her birthday.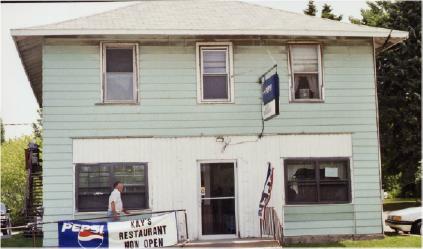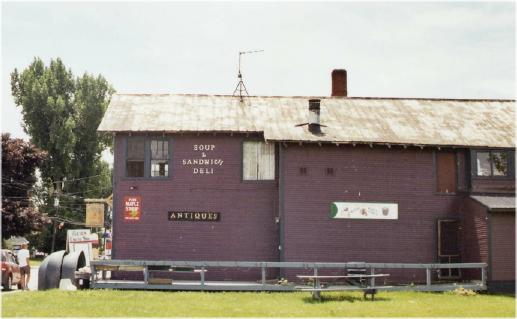 Alburg, Vermont is a poor town about two miles from the border.
It was the first European settlement in the area (the French were here in 1731).
We met the kids for lunch at the only sit-down restaurant, Kay's (it was pretty good!)
The building on the right is the store/deli across the street.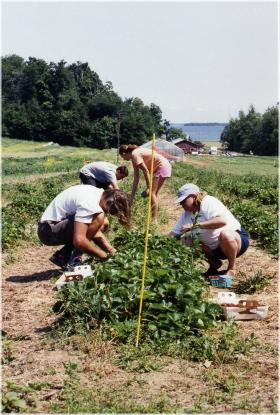 The next day we all went strawberry picking on Grand Isle.
There were tons of ripe strawberries, so it was very easy pickin's.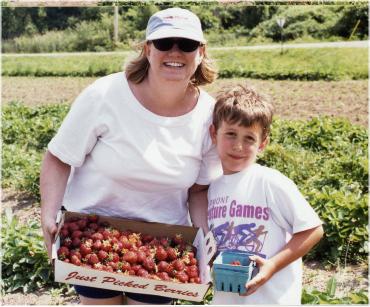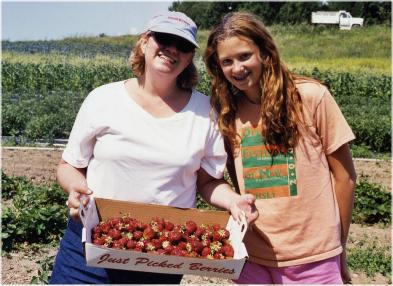 Aunt Bert shows off our strawberry stash with nephew Dylan and niece Anneliese.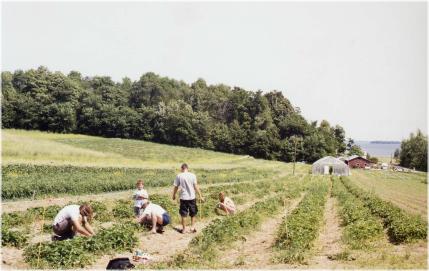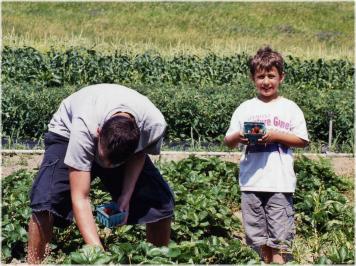 We had the farm all to ourselves (see the lake in the background?)
Right,Tim and Dylan working hard.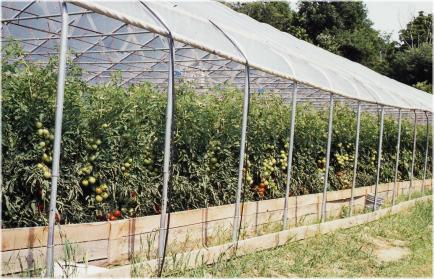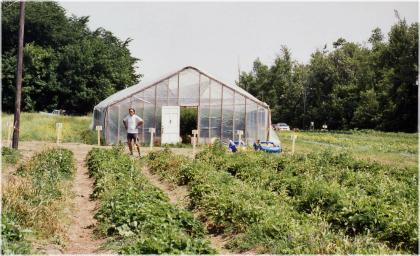 They were growing tomatoes in open greenhouses.
Right, Robijn surveying the fields.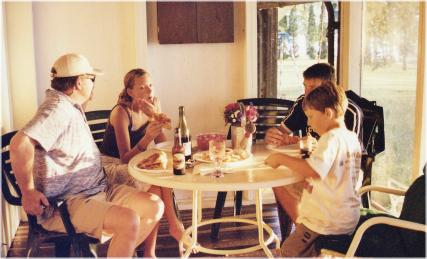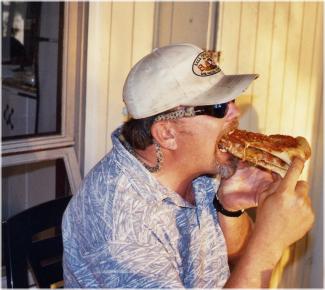 That night we ordered pizza from Mancini's.
They deliver all over the islands, good stuff.
Right, Steve demonstrates his patented "tripod" method
of eating three different kinds of pizza at once.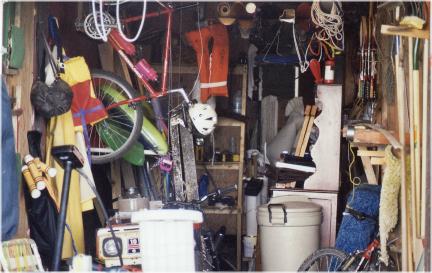 View of the camp garage, which holds essential items as well as
junk the previous owners left behind (and new junk, too!)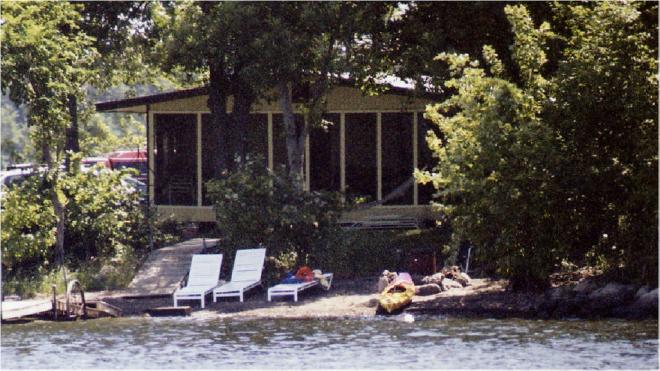 This is Camp Bob-a-Lot as seen from the water.
The place sleeps eight comfortably and Bert and Steve have
upgraded the interior considerably (it no longer looks like That Seventies Show).
The big screened-in porch is great for bug-free evenings outside.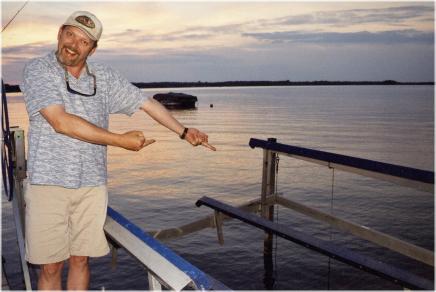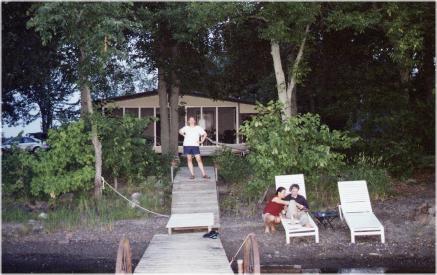 After dinner Stephen proudly shows off his new boat
(only a year old, it's in the shop), while Bert surveys her domain.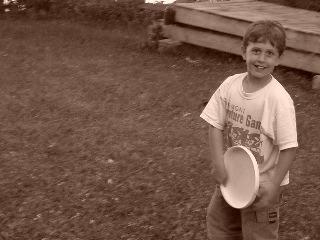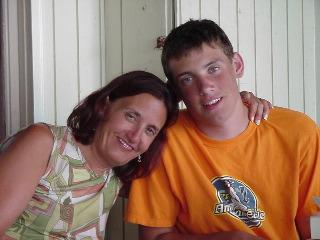 Dylan throws a frisbee around while
Deb and Tim chill on that excellent porch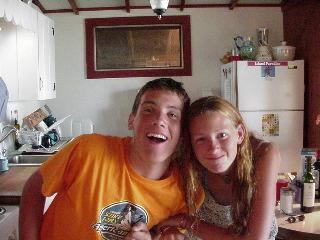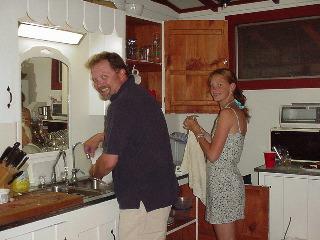 In the cozy kitchen
with Tim, Liese and Stephen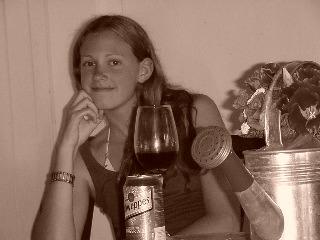 Liese and still life in sepia
On and in Lake Champlain
Fourth of July Parade in Warren
Sunsets and Farewell