Tim's graduation from high school
June 21, 2005

West Windsor-Plainsboro HS North
Plainsboro, NJ
(ranked #1 of 305 public high schools in the state)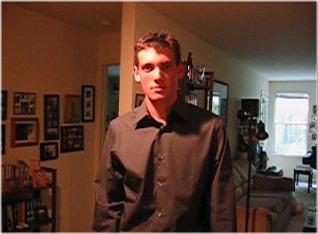 Tim at home, ready to leave...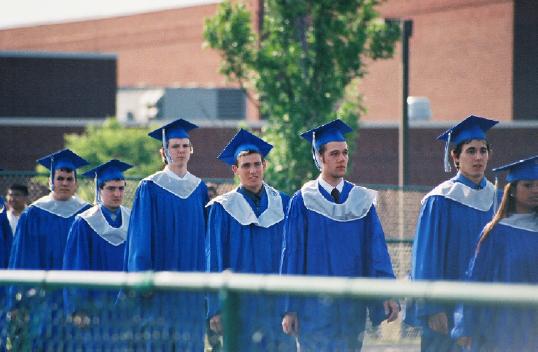 The graduates march onto the football field to the tune of Pomp and Circumstance.
Tim's early in the alphabetical crowd.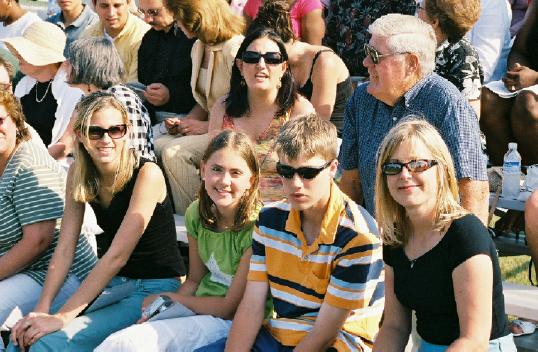 Deb, Liese, Emily, Brendan and Deb enjoy good seats for the festivities.
It was a beautiful day, and Deb Z's birthday too!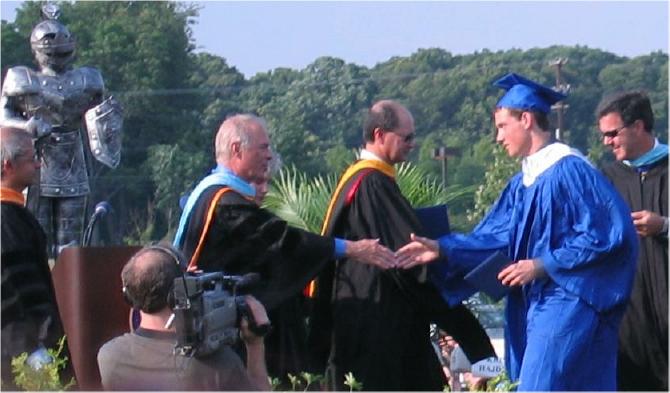 Receiving his diploma from the administration and board of education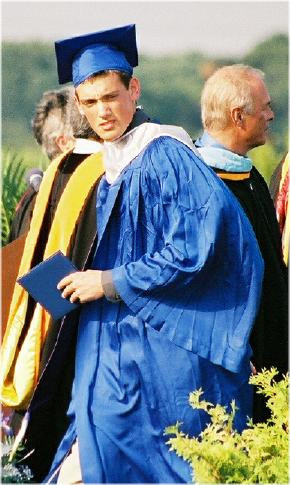 Tim wonders, is it real?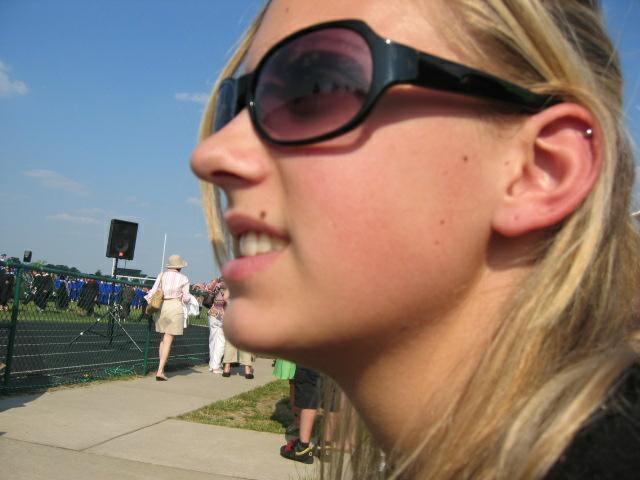 Liese is proud of her big bro,
and she knows she'll be out there next year...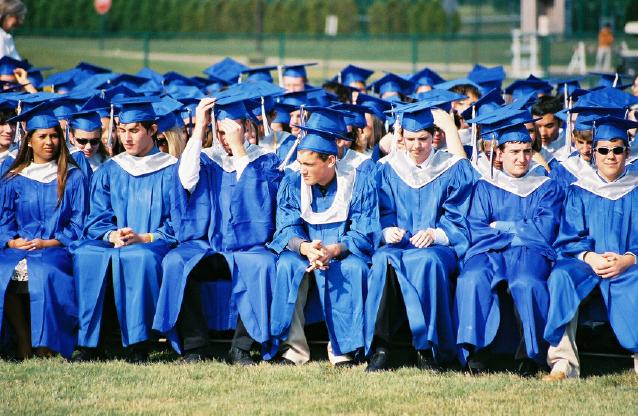 listening to the boring speeches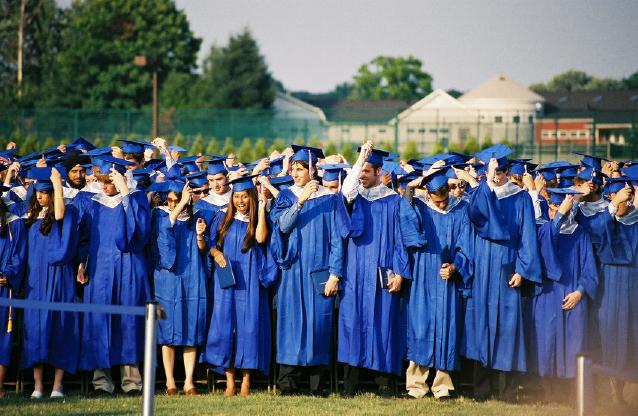 finally it's official, they've graduated and can move their tassles from one side to the other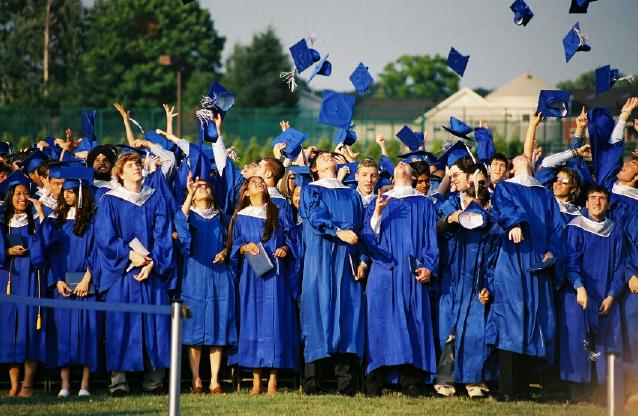 which doesn't last long as all the caps go up in the air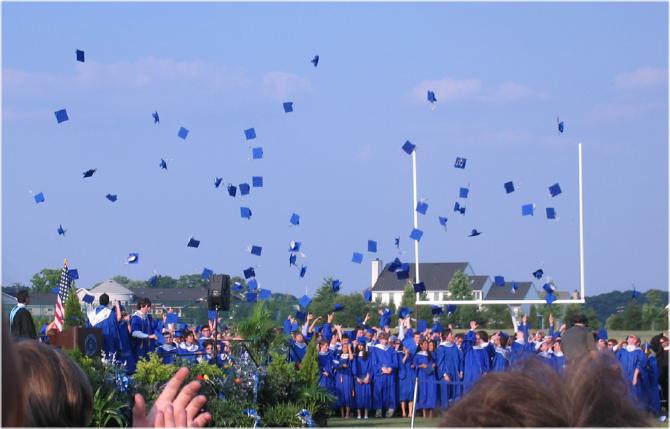 caps and gowns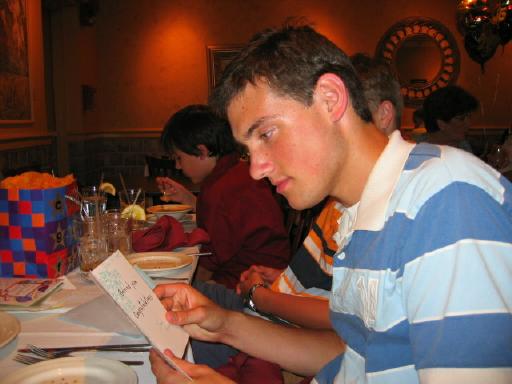 After the ceremony, Tim reads cards and opens gifts at Capuano's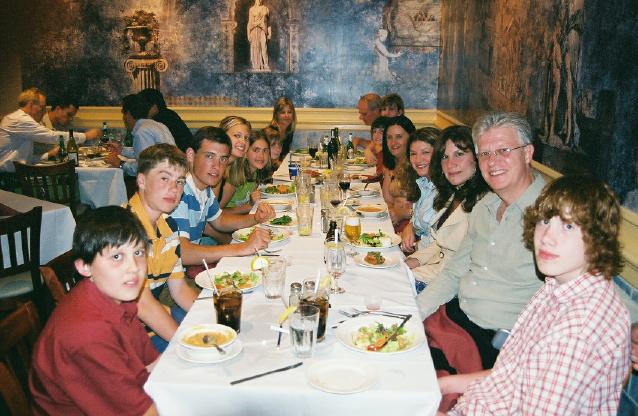 The table at Capuano's: clockwise from bottom left:
Alex, Brendan, Tim, Liese, Emily, Alison, Deb,
Brian, Colleen, Annie, Deb, Zeida, Lisa, Hans, Erik
(photo credit Dan)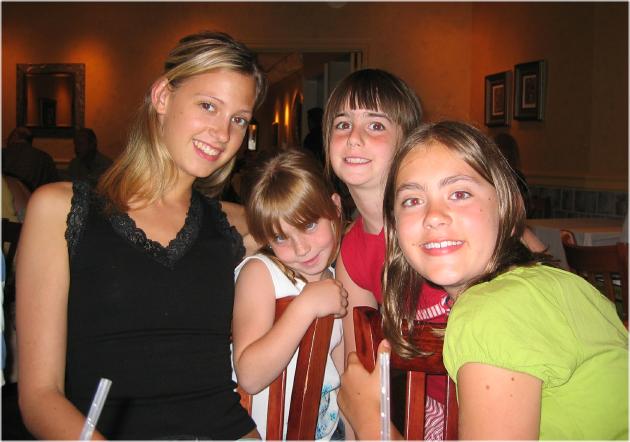 Girls of the next generation: Liese, Alison, Annie, Emily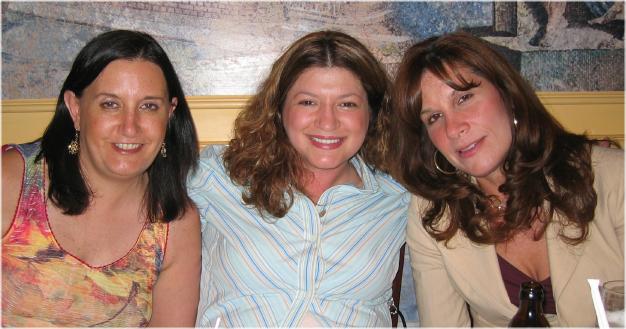 Girls of the current generation: Deb, Zeida, Lisa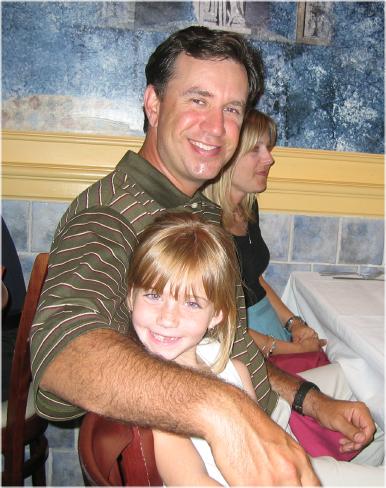 Uncle Danny and his cousin once removed, Alison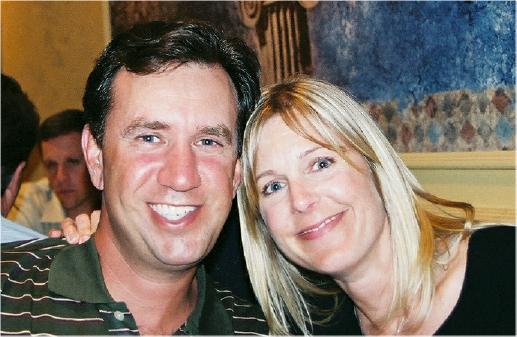 Dan & Deb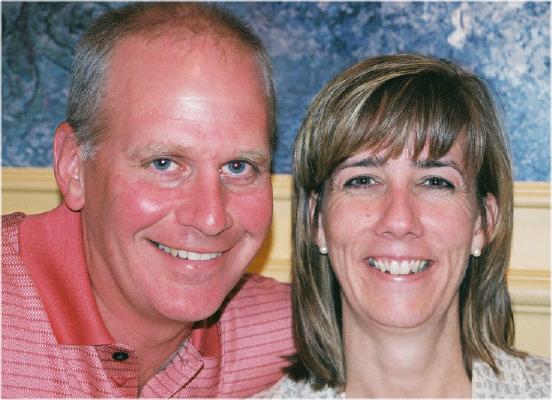 Brian & Colleen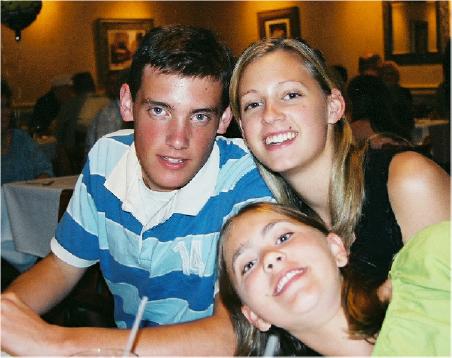 Tim, Liese and Emily