Deb's Visit with Alice to the
Financial District and Union Square*
Friday, September 28th

*pictures of the memorial at Union Square were taken by Alice on Friday, September 14th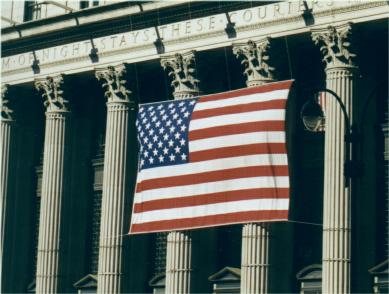 Flag on the post office on 8th Avenue opposite Penn Station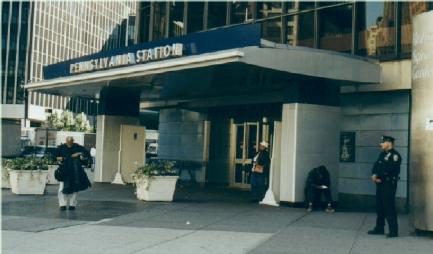 Policeman stands guard over Penn Station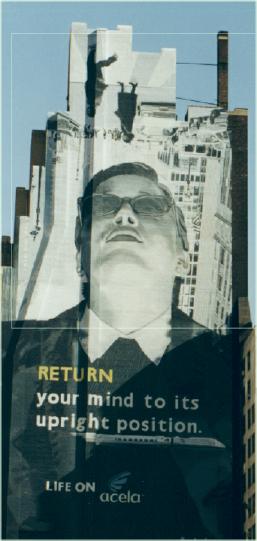 An ad for the Acela, the high-speed train to Boston and
Washington, D.C., seems more surreal than it's meant to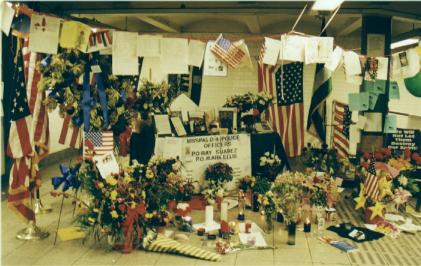 Memorial in a subway tunnel for four transit cops who died.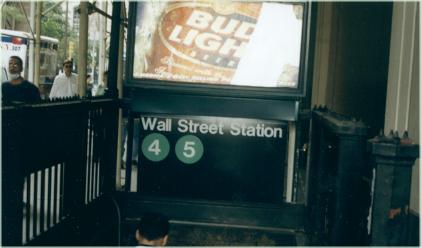 The Wall Street subway station, totally functional.
As soon as you stepped out of the car onto the platform you could smell it.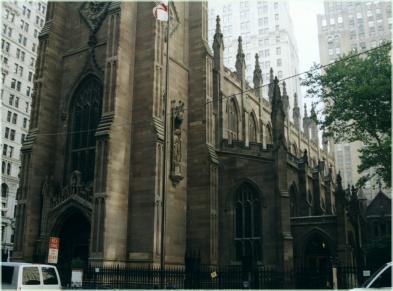 Trinity Church, very close to
Ground Zero and remarkably unscathed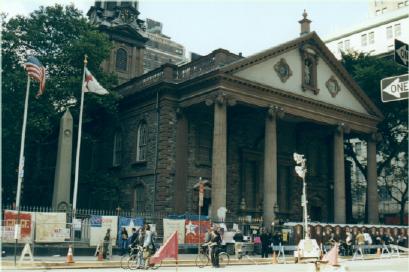 Another view of Trinity, showing posters hung on fence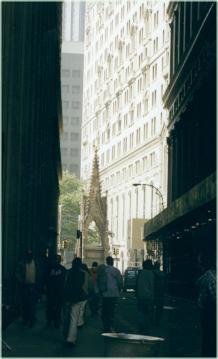 Church spire, building with
blown-out windows on right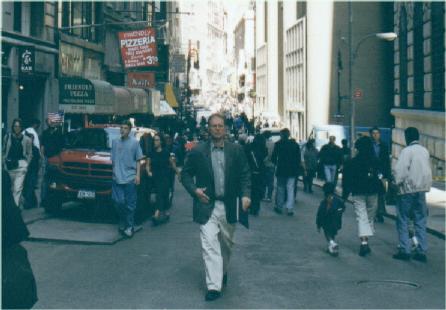 People walking down a street in the Financial District.
Police and National Guard like you to keep moving.
But they seem to understand people have a need to see it for themselves.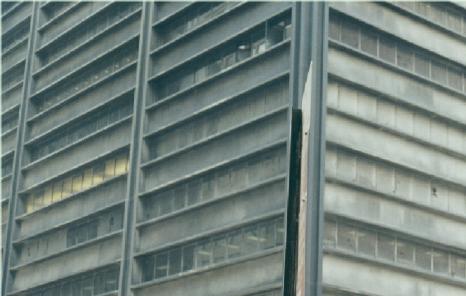 Typical building close to Ground Zero. Very, very dusty.
The air was, as Alice called it, acrid, or unpleasantly sharp, pungent, or bitter to the taste or smell.
After about 15 minutes in the vicinity you wished you had a surgical mask
like most of the people working there were wearing.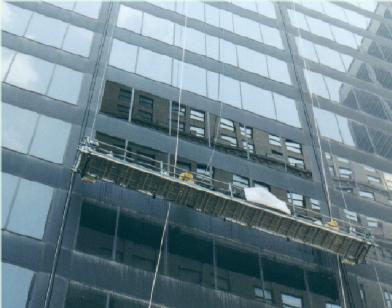 Window-washers were cleaning up some of the less damaged buildings.


Storefronts were covered in the grey dust.
It reminded me of when I visited East Berlin
in 1985 and found everything dusty and colorless.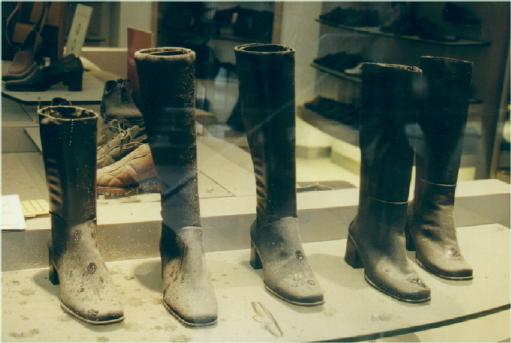 The fall line of boots, covered in dust and ash.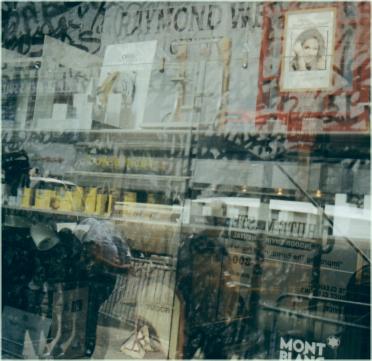 People write memorial messages in the dust on the store windows.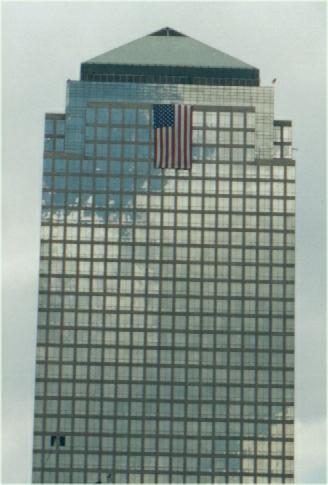 Flag hanging from the top of the World Financial Center.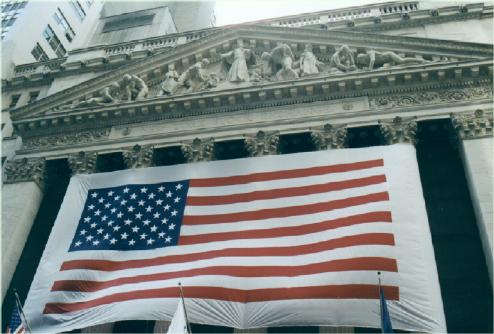 Gigantic flag outside the front entrance to the New York Stock Exchange.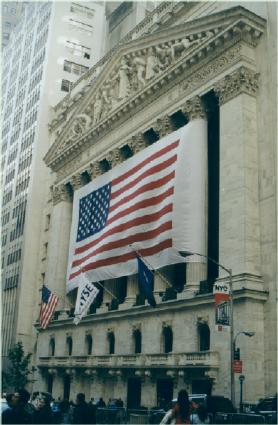 Another view of the very defiant front of the Stock Exchange.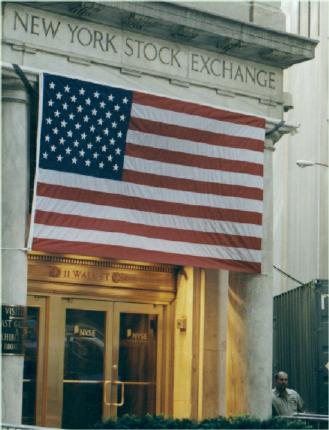 The side door of the Stock Exchange.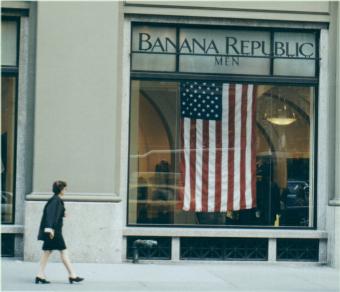 The Banana Republic on Broadway in the Financial District.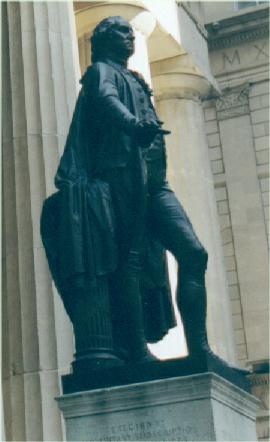 George Washington outside Federal Hall,
where he was inaugurated.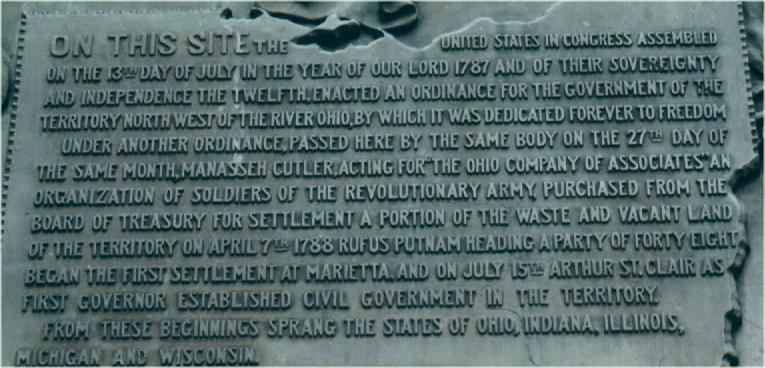 A plaque opposite the Stock Exchange.
People forget how important New York City
was in the early history of the United States.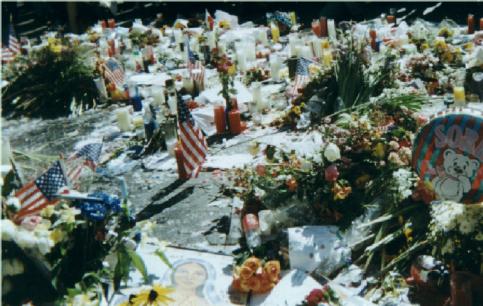 These are Alice's pictures from the memorial to the Twin Towers victims
that arose spontaneously in Union Square (Broadway @ 14th Street) in the days following 9/11.
Alice took these pictures on the Friday after the attack.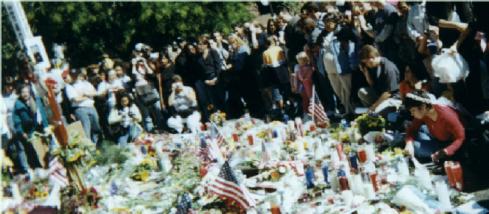 Union Square Memorial, 9/14/01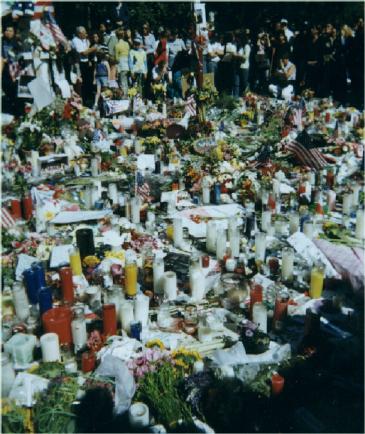 Union Square, 9/14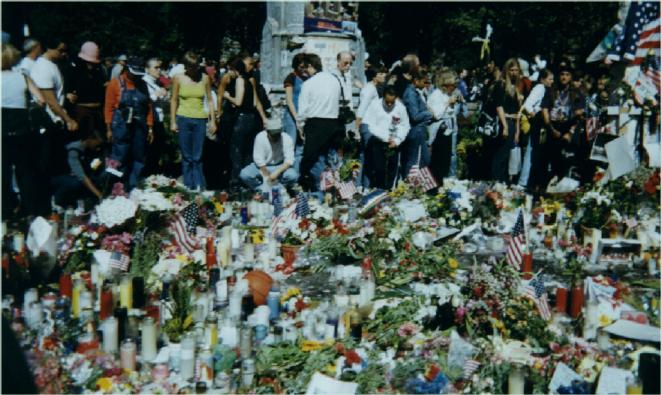 Union Square, 9/14
See the basketball?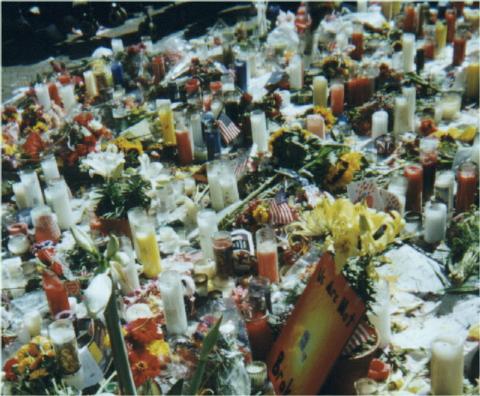 Union Square, 9/14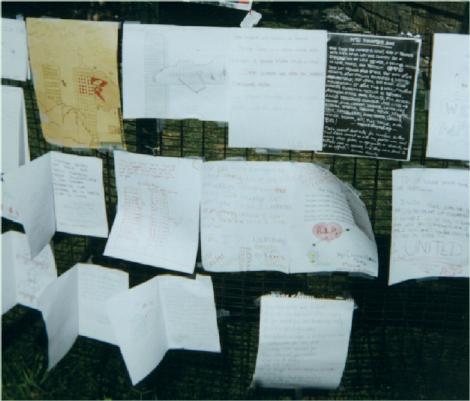 Notes left on the fence at Union Square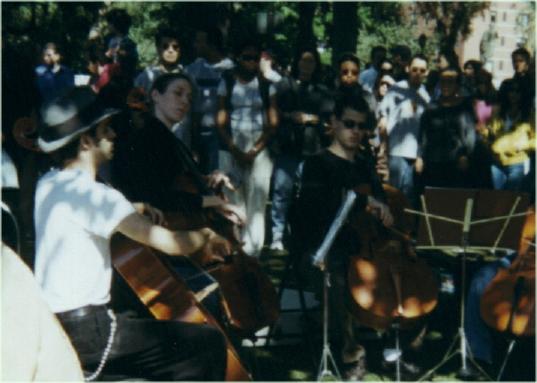 A chamber orchestra plays for mourners in the square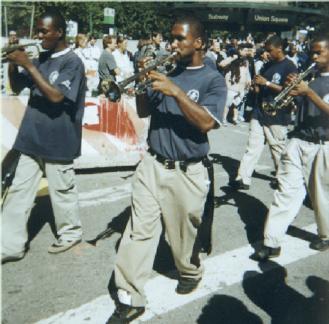 As does a marching band...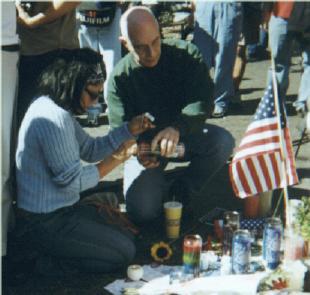 A man and a woman light candles, 9/14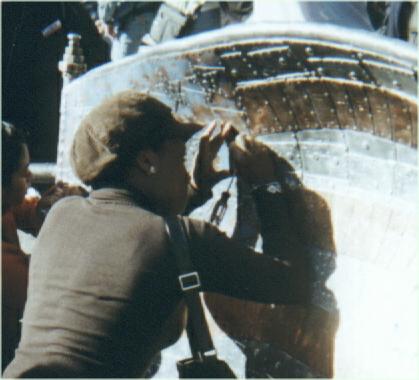 A woman writes a note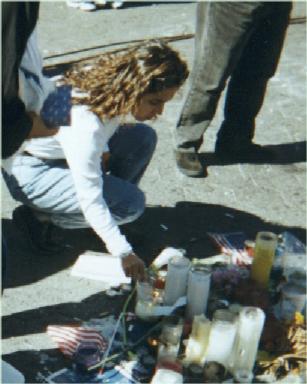 Another woman lights a candle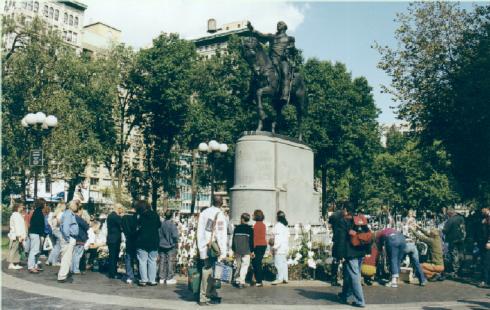 Two weeks later, on 9/28, the flowers and candles have been removed,
but people are still congregating around the statue of George Washington on horseback,
now leaving messages on white paper doves.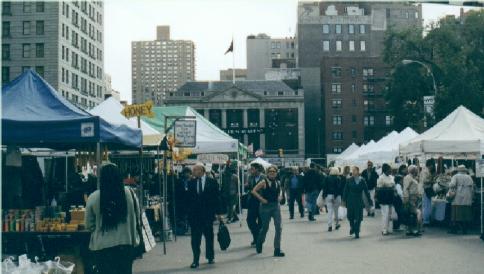 The Greenmarket in the square was alive and well two weeks later...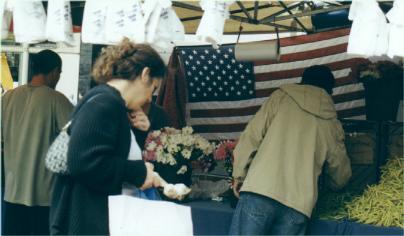 almost every farmer displaying an American flag behind his produce.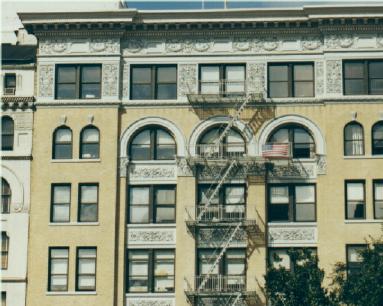 A flag on an apartment building in the square.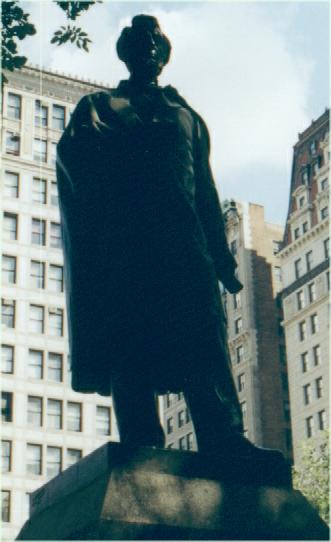 Abe Lincoln looks out over Union Square.
He's seen some rough times before...
Take care everybody.
Back to THP