North Hero, Vermont
and Sigur Rós in Montreal, Quebec
September 2008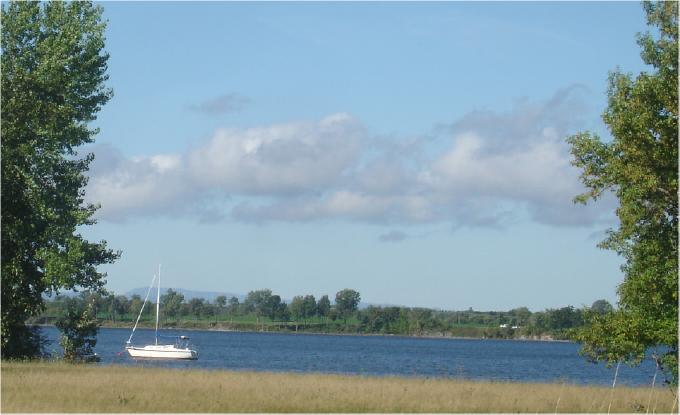 The Alburg Passage, North Hero, Vermont, looking west with the Adirondacks in the background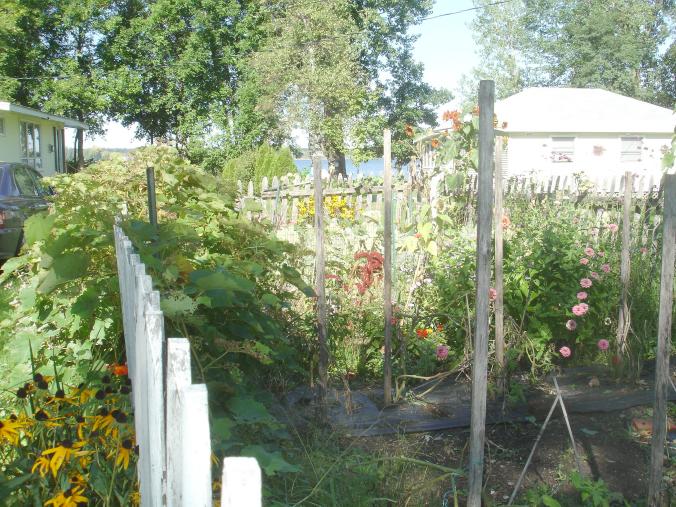 late summer in Bert's lakeside garden--anybody need some zucchini???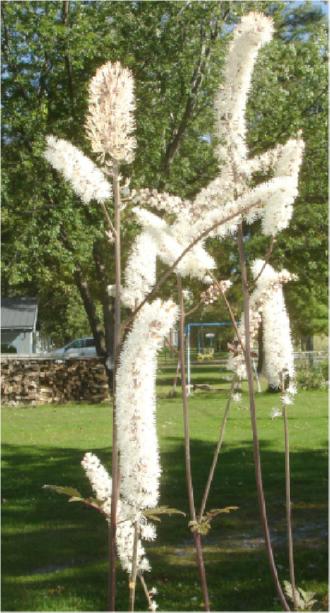 not sure what this funny-looking plant is but it smells great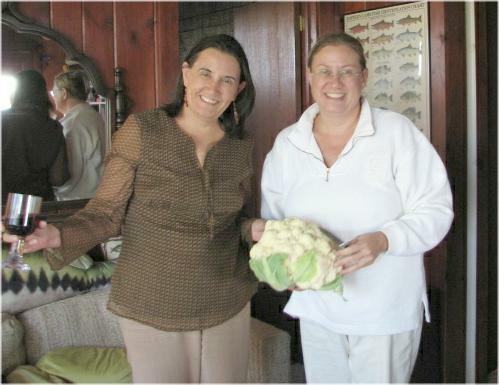 Camp Bob-a-Lot: Deb and Bert and a HUGE cauliflower from New Jersey...Jude took this pic,
it was the first time in 25 years the three sisters had spent a night together with no husbands, boyfriends or children!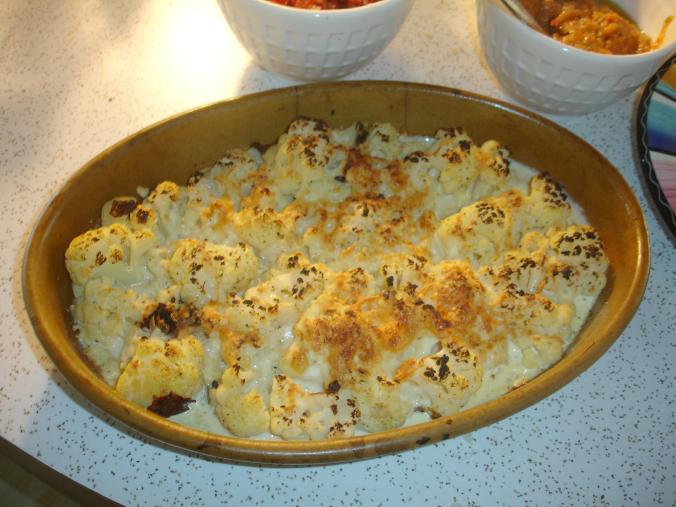 Bert later turned (some of) the cauliflower into a delicious gratinée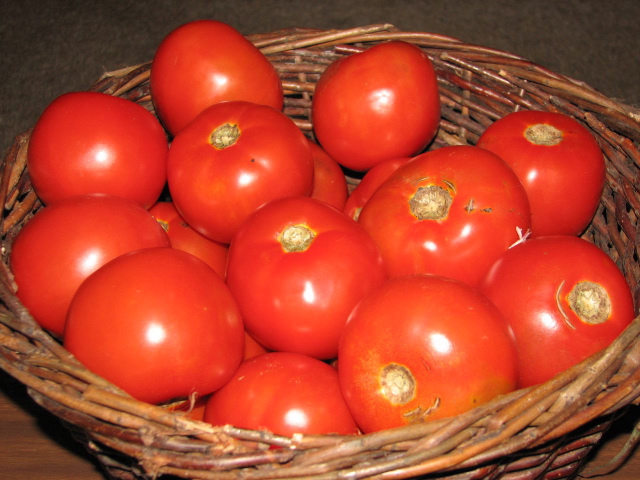 last Jersey tomatoes to hit Vermont in 2008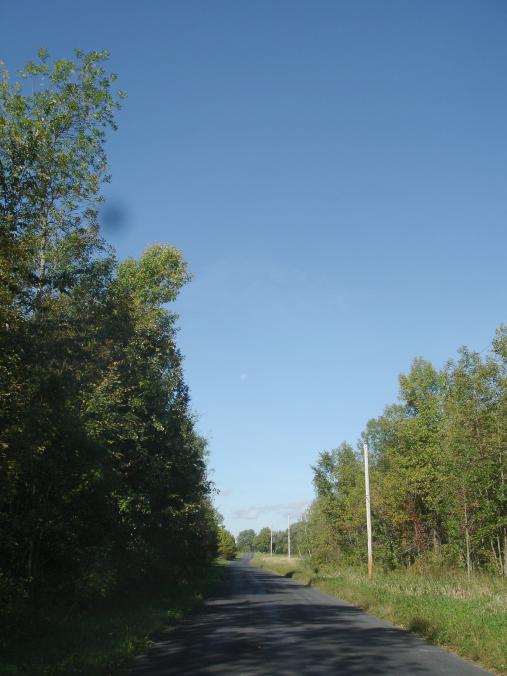 walking down the North End Road--watch out for the traffic! (frogs, etc.)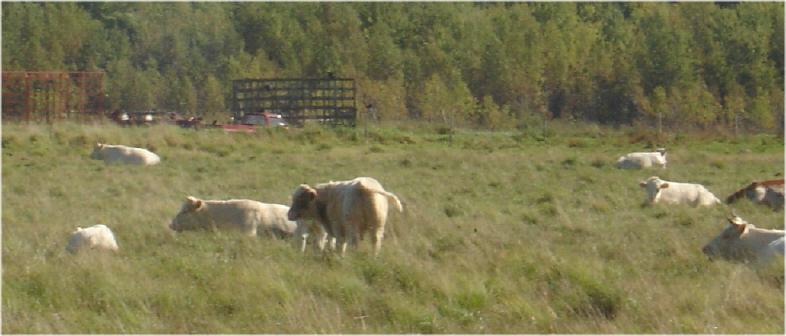 beef cattle grazing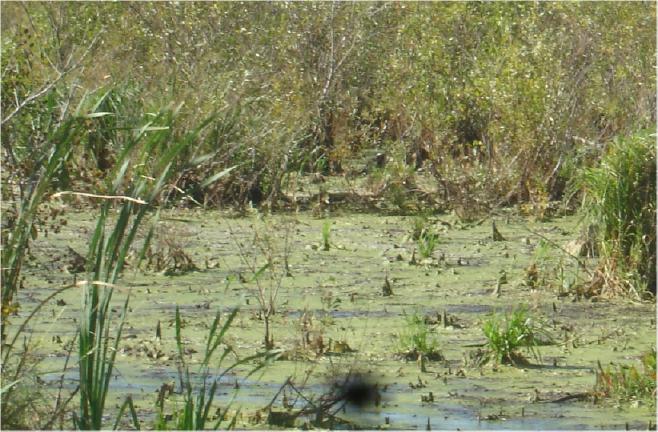 a primordial swamp along the road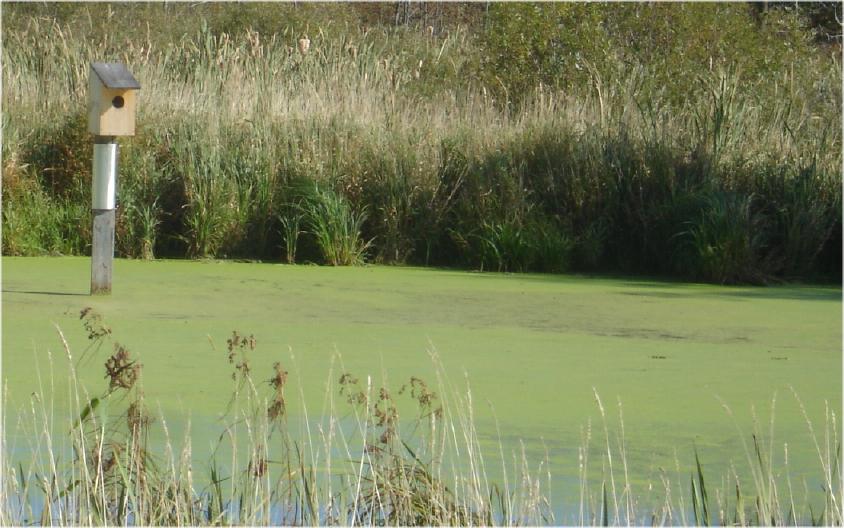 okay it's actually some sort of drainage mechanism covered in a layer of algae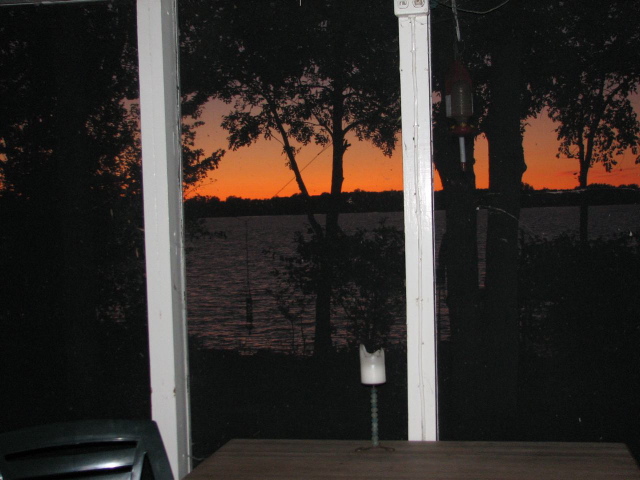 camp at sunset, looking through the porch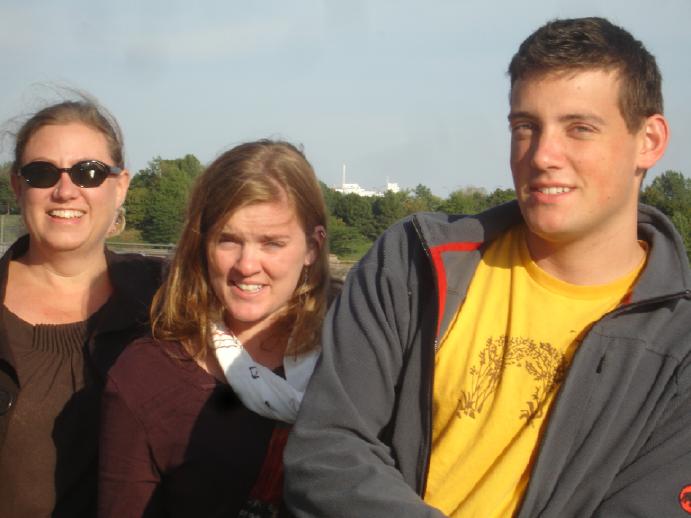 Montreal!
Bert, Caitlin and Tim scoping out the entrance to the concert site for later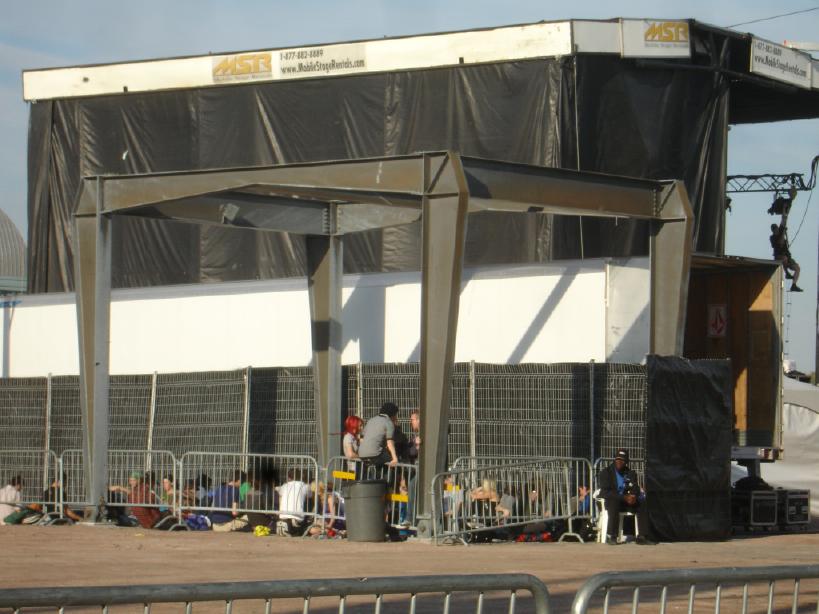 back of the stage...hardcores lining up five hours before the show to get a spot in front

This is for you Timbo!
Here's the band doing wheelies on their Brompton bikes behind the stage
(Jónsi's definitely the best!)
more on the bikes from SR's tour manager here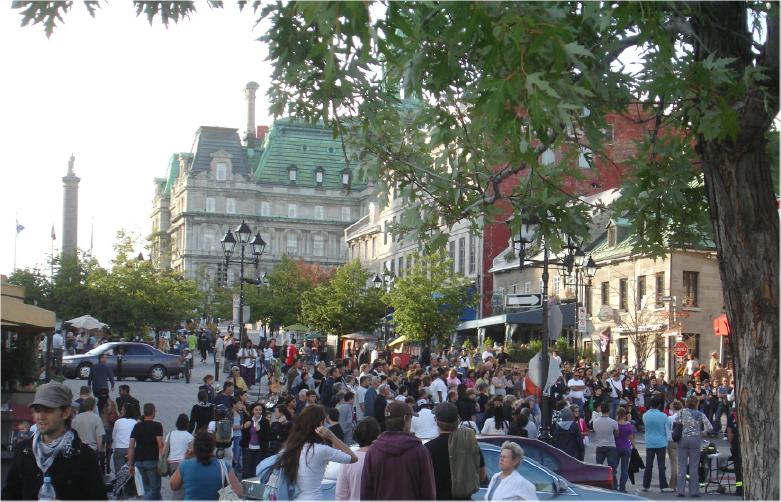 last night of summer on the Place Jacques Cartier, bustling as usual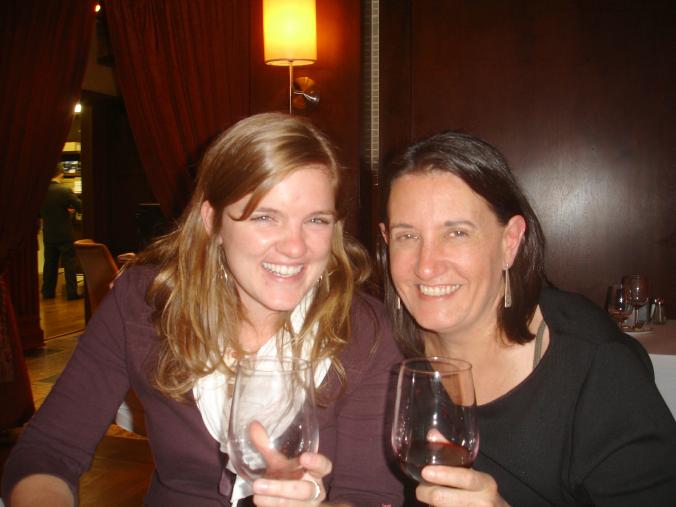 Caitlin and Deb enjoying some lovely French wine before dinner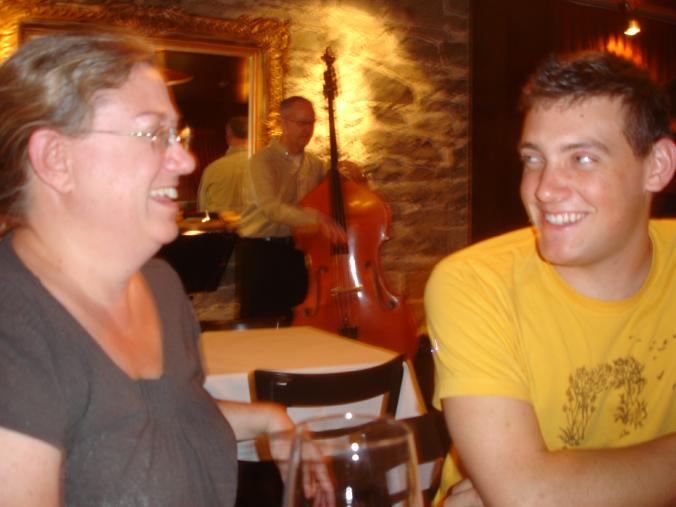 Bert and Tim sharing a laugh at the wine bar (Tim in Sigur Rós shirt from 2005 show in Philly)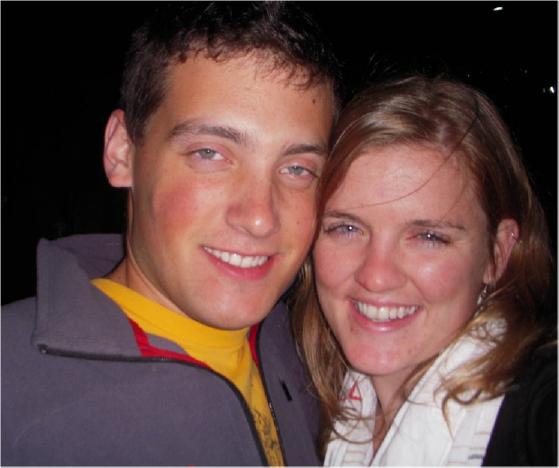 Tim and Cait in Montreal, very nice pic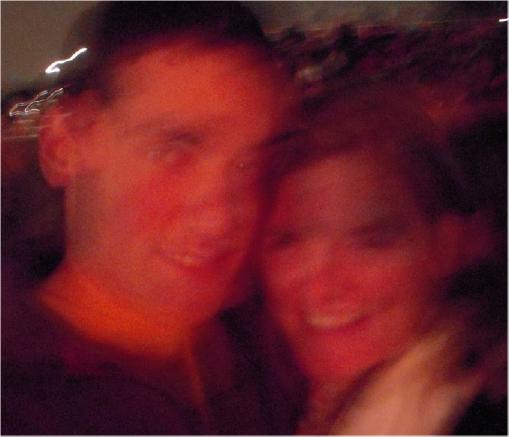 Tim and Cait in Montreal, artistic blurry red pic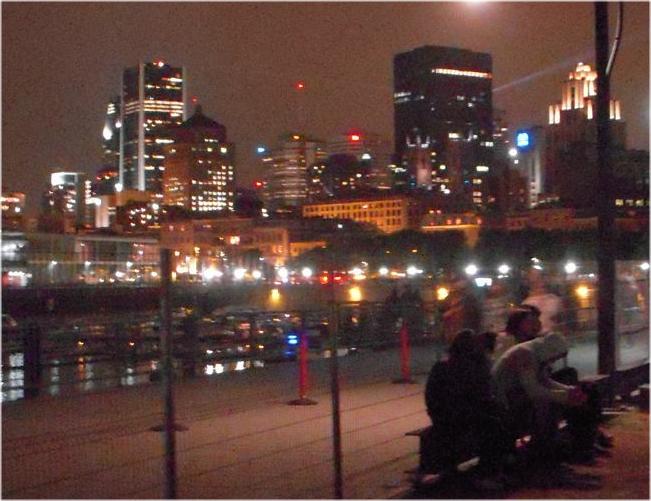 Old Montreal waterfront at night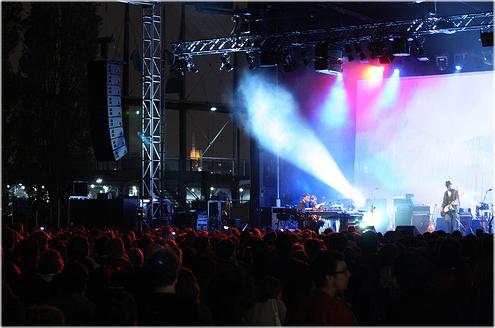 Sigur Rós, the second-best band in the world!
This must have been the great Inní mér syngur vitleysingur
("Within me a lunatic sings"), Bert's favorite and far and away the
happiest song the band has ever done, with Jónsi joining Kjarri on the keyboards.
(these and other fantastic concert shots by aurora jayne)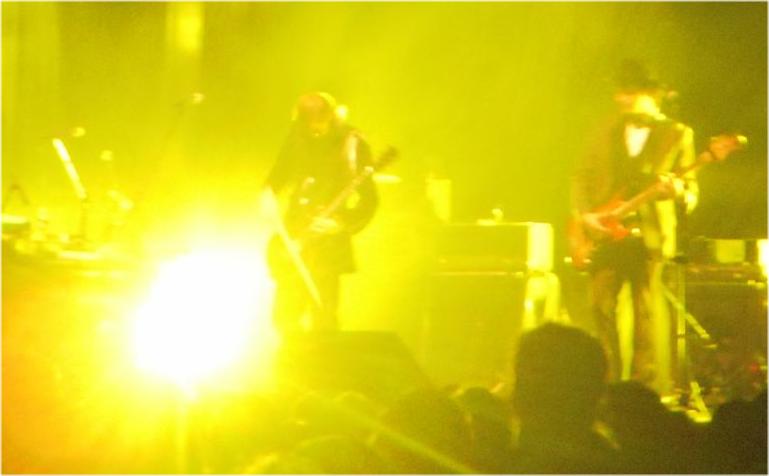 Jonsi bowing his guitar and Goggi watching--this taken by Caitlin, she and Timwere pretty close!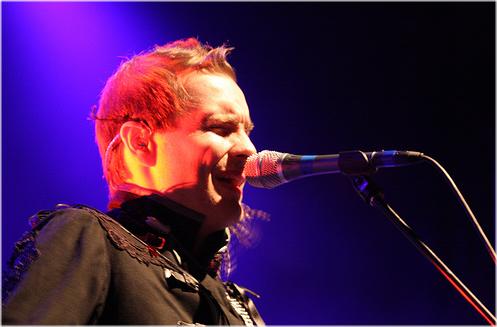 Jónsi Birgisson, guitarist, lead singer and all-around Icelandic genius (by aurora jayne)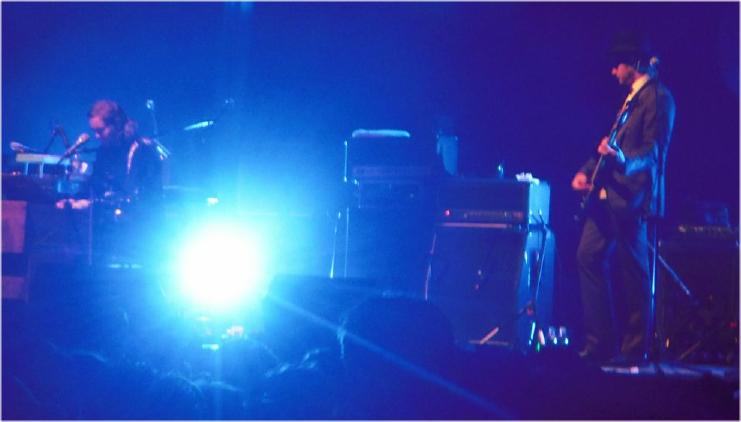 Now Goggi's watching Jonsi at the keyboards (by Caitlin)
Bassist Goggi (Georg), splendiferous in top hat and morning jacket
(by aurora jayne)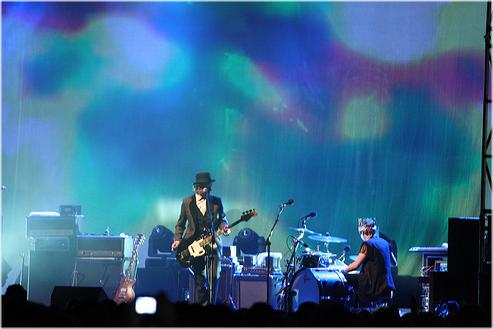 Goggi and drummer Orri wearing his crown (by aurora jayne)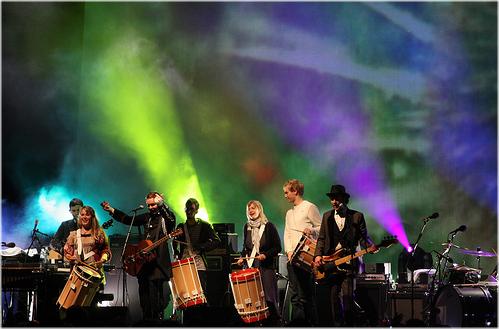 in the absence of Amiina, warm-up band Parachutes assist on encore Gobbledigook (by aurora jayne)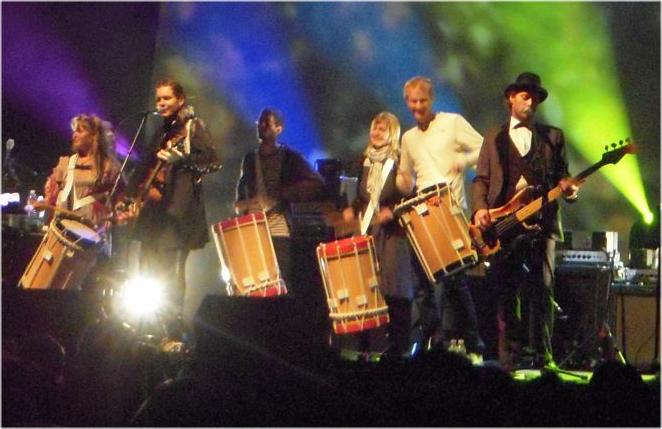 all the drummers (by Caitlin)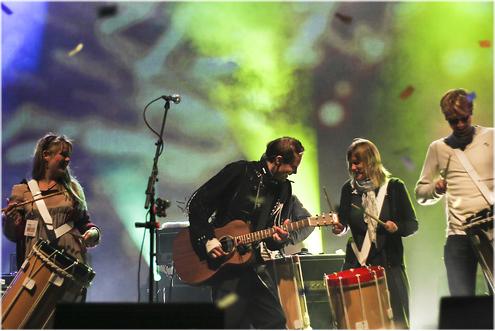 Jónsi on acoustic (sans cello bow) for Gobbledigook (by aurora jayne)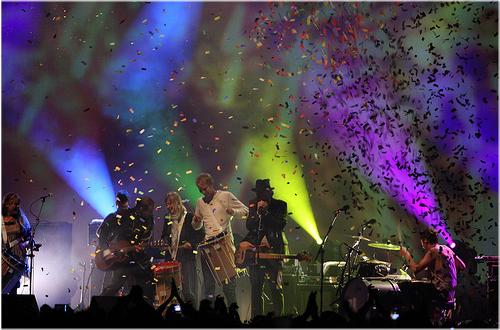 blowing confetti during the encore (by aurora jayne)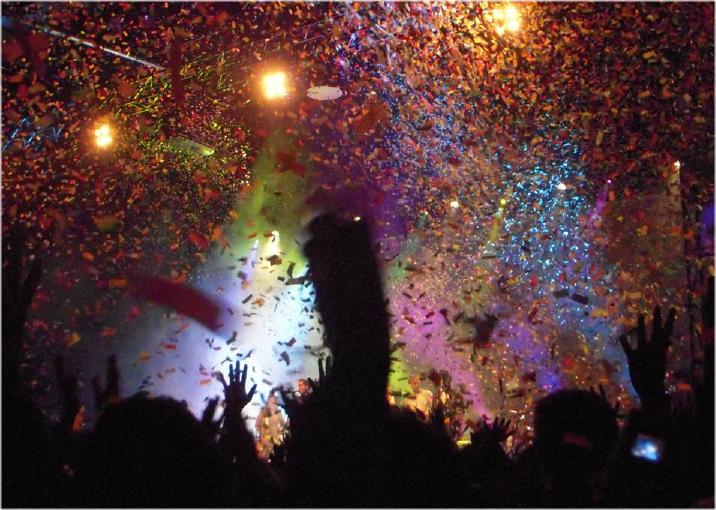 great shot of the confetti release during Gobbledigook by Caitlin
As Caitlin said, it was simply epic.
I have come to the conclusion that Sigur Rós are not a niche band
but an absolutely HUGE phenomenon, second only to Radiohead in modern avant-garde pop.
First their stunning success headlining Bonnaroo, then this tour, without Amiina and the brass band backing them up.
Who would have thunk it? Long, slow, orchestral numbers sung in a language no one understands, or no language at all.
Absolutely devoid of commercial potential.
And yet, the new record debuted at #5 in America and simply kills.
Takk, boys.
more about the show including videos on the music blog
setlist
Straumnes
Svefn-g-englar
Glósóli
Ni batterí
Fljótavík
Við Spilum Endalaust
Hoppípolla
Með Blóðnasir
Festival
Heysatan
Viðrar vel til loftárása
Inní Mér Syngur Vitleysingur
Sæglópur
Hafssól
Popplagið (Untitled 8)
Gobbledigook