Waitsfield, Vermont
Bert and Stephen's and the Von Trapp Greenhouse
June 2008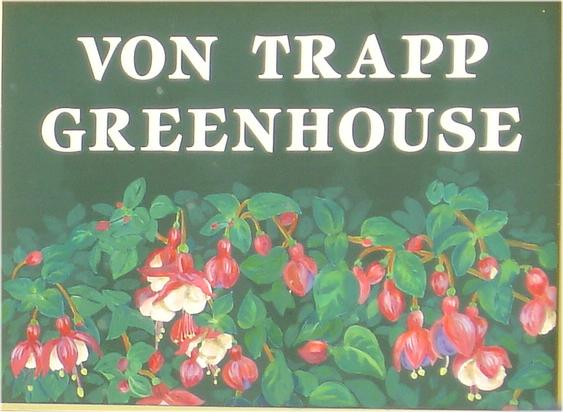 The next day during some intermittent sunshine (the only kind they get in Vermont),
Bert, Liese and I visited the Von Trapp Greenhouse, two miles from Bert and Stephen's house in Waitsfield.
Yes, it is owned by children and grandchildren of the Von Trapps
featured in The Sound of Music, who settled in Vermont after the war.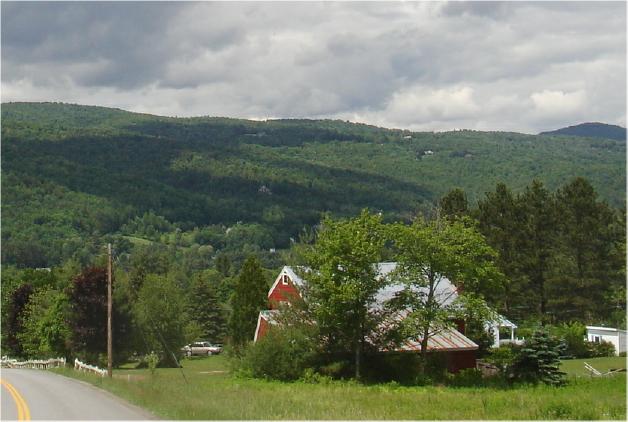 Driving on the East Warren Road from Bert's to Von Trapp's, Vermont being beautiful.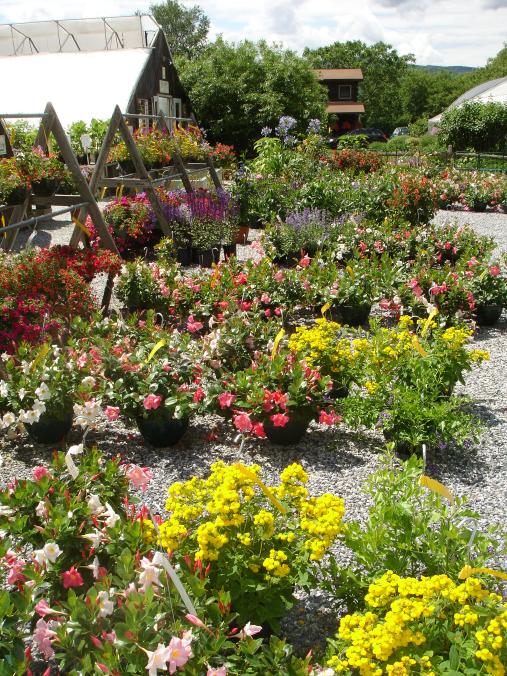 Von Trapp's had the healthiest-looking plants for sale I'd ever seen.
Not a single wilted stem or brown leaf among them.
Bert swears by their plants; they're a little more expensive but they never fail.
just a tiny sample of the crazy beautiful flowering plants for sale at Von Trapp (click for bigger versions)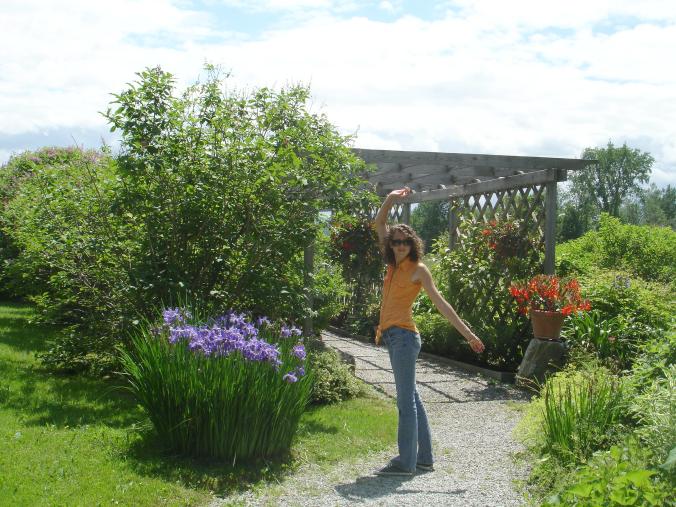 Here Liese is about to enter the Von Trapp display gardens, which were amazing.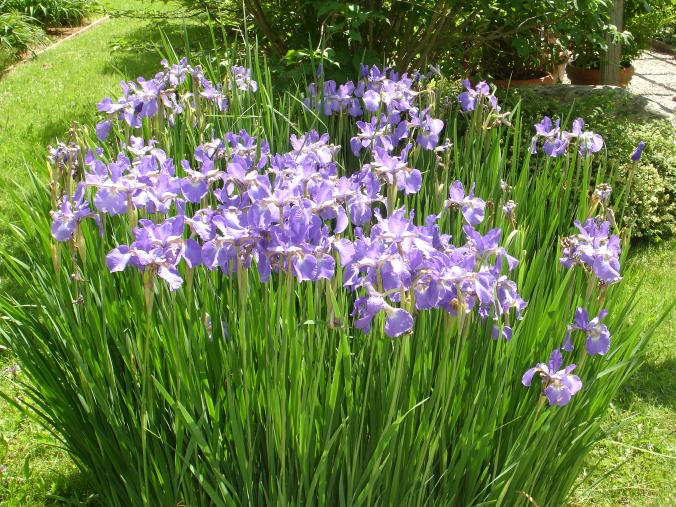 those irises, a little past their prime but still striking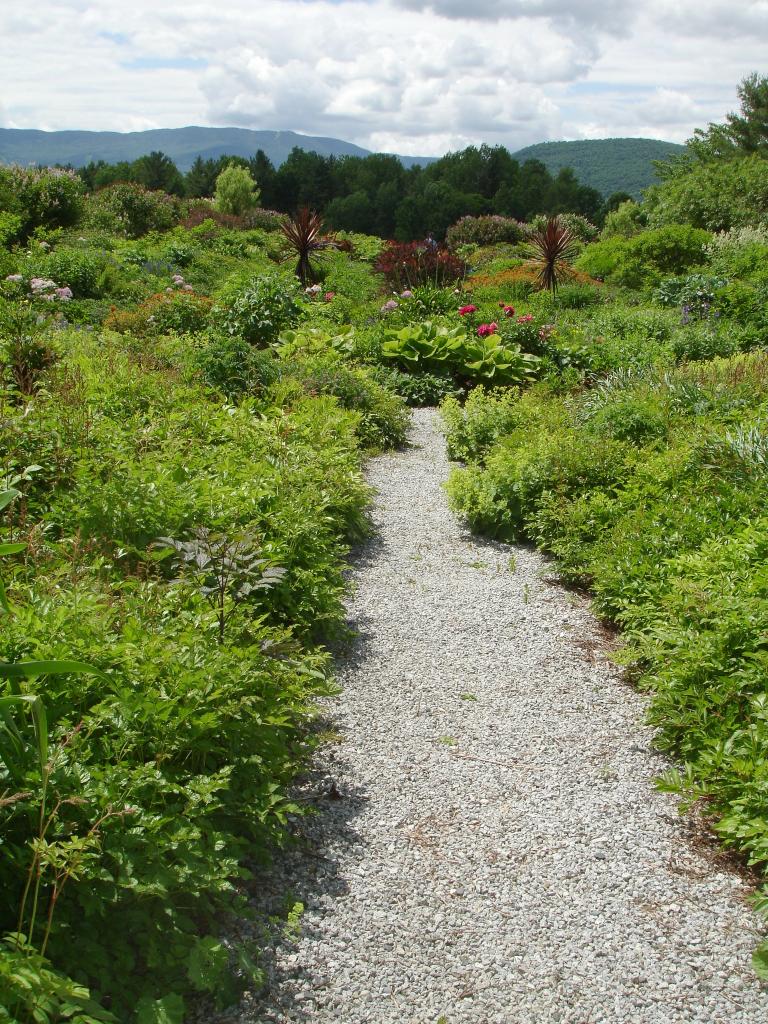 first view of the Von Trapp Display Gardens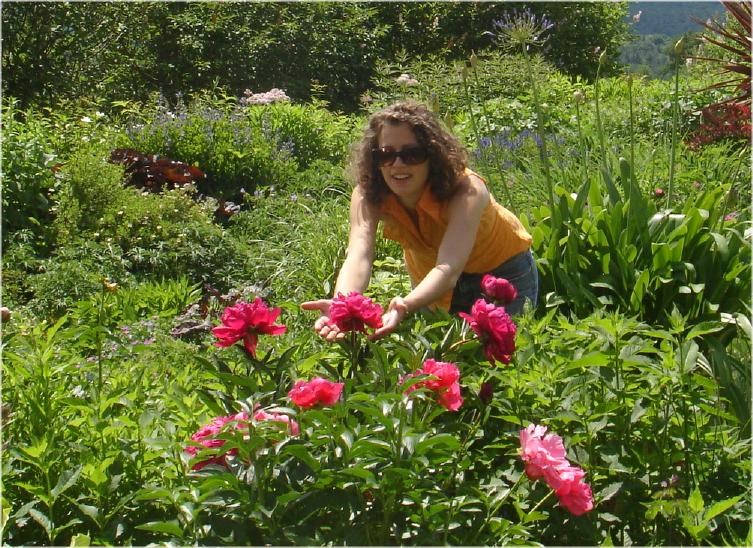 Liese in the display gardens on the second-to-last day of spring.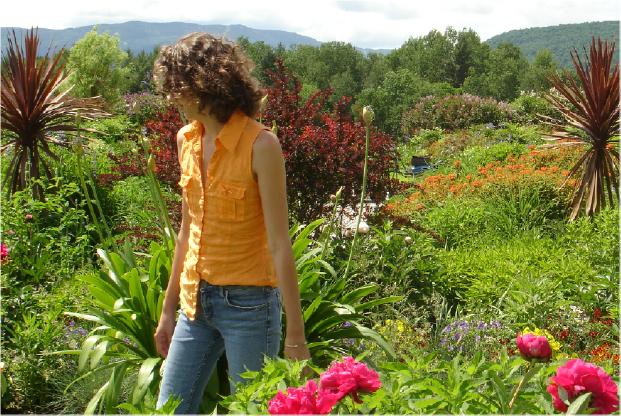 It was a fantasy land of natural beauty put together artistically and tended to perfection.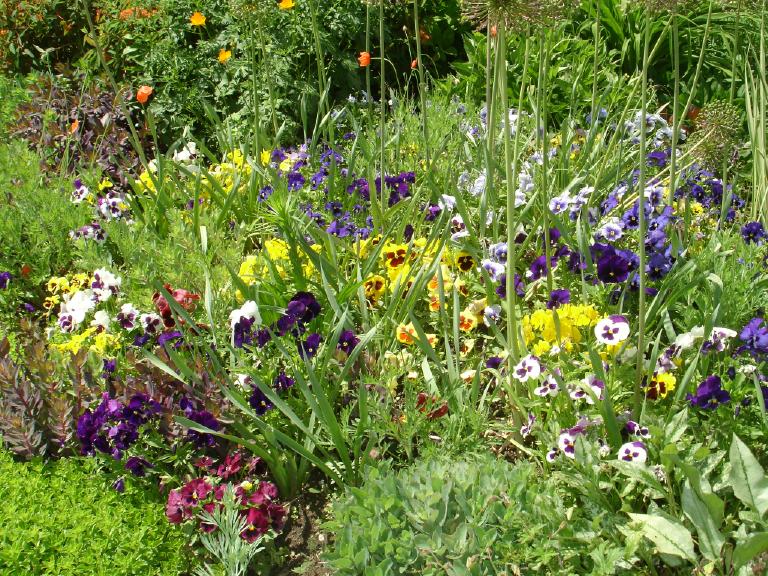 it was very wow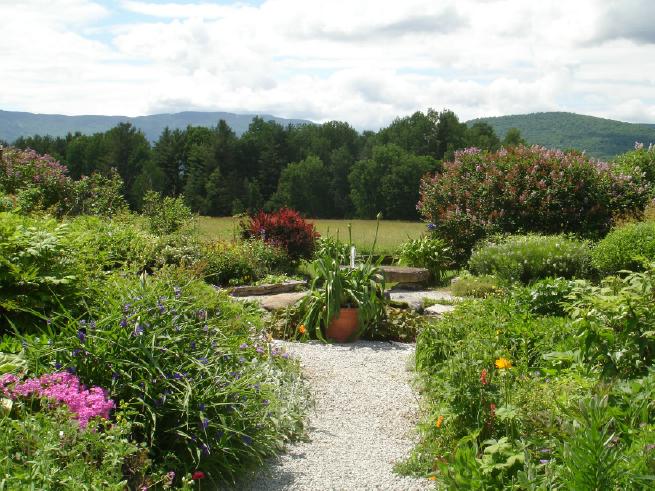 The back of the gardens: fountain at the extreme rear, Sugarbush in the distance.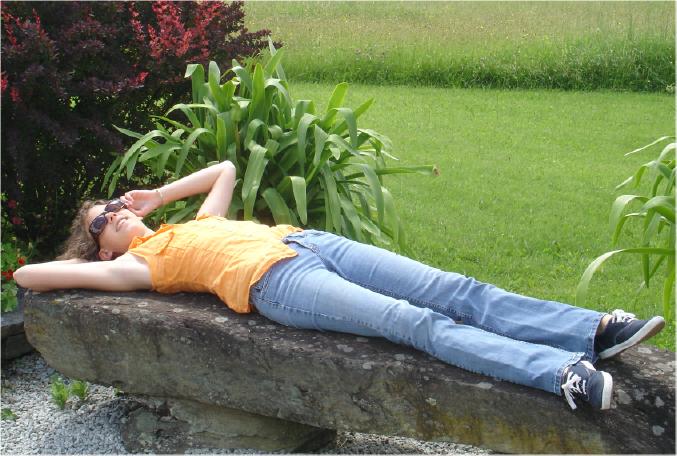 Liese relaxing on the stone bench by the fountain.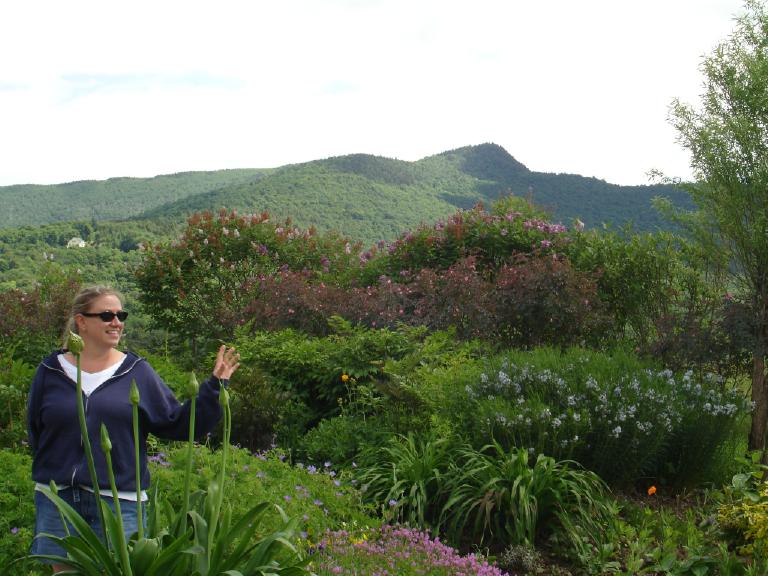 Bert, who is a very talented gardener herself, could really appreciate the gardens.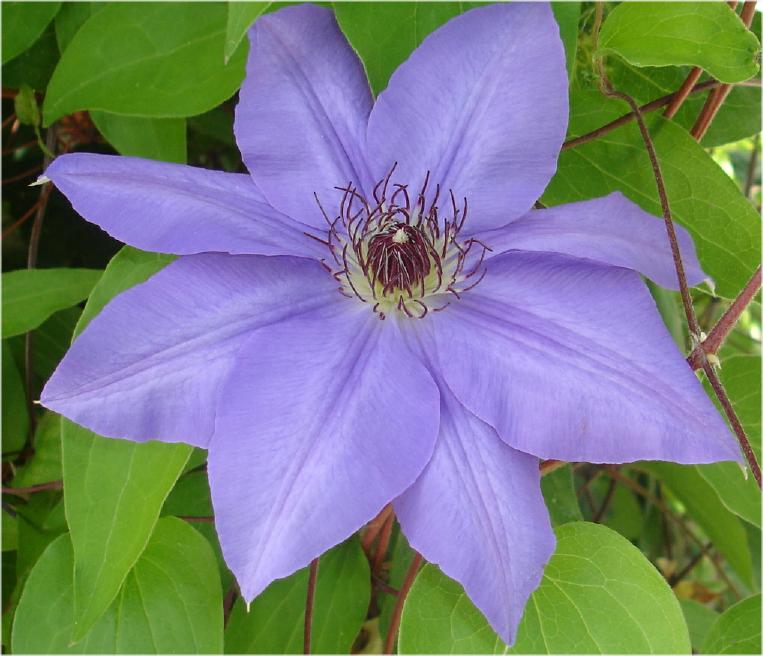 just a very beautiful flower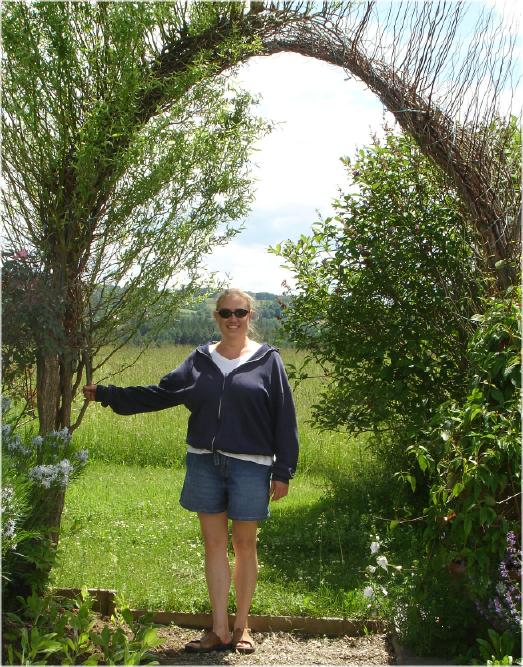 \
Bert poses in a living archway in the gardens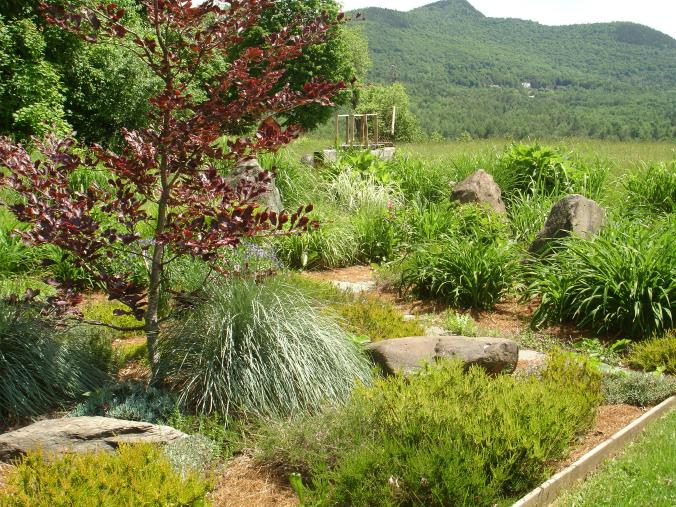 grasses at Von Trapp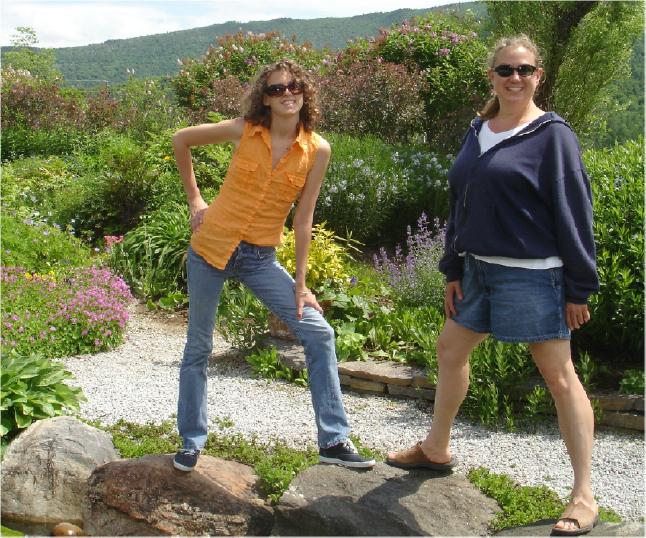 Liese and Bert vamping in the display gardens.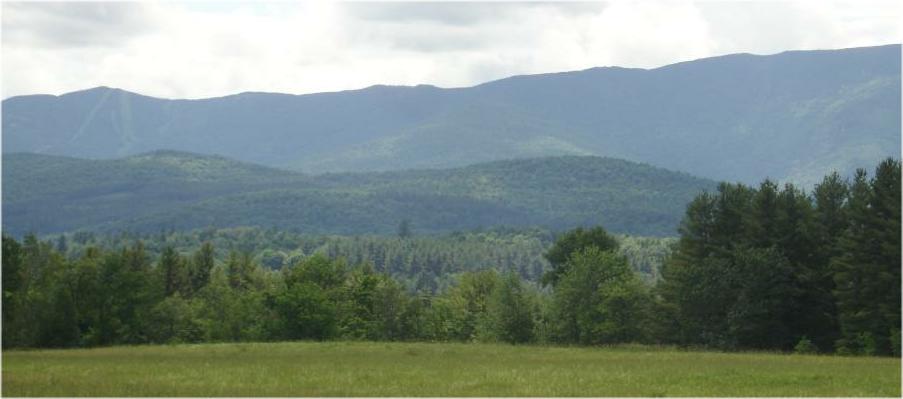 you can see the ski trails carved into the mountains--what a spectacular backdrop for the gardens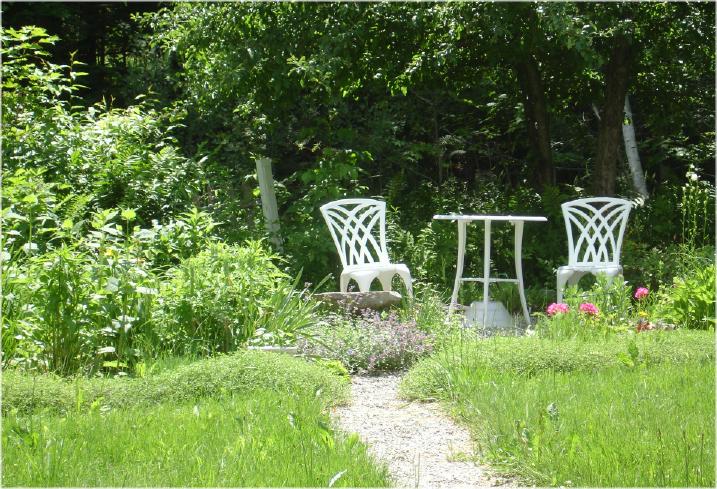 back in Aunt Bert's more modest but still beautiful garden down the road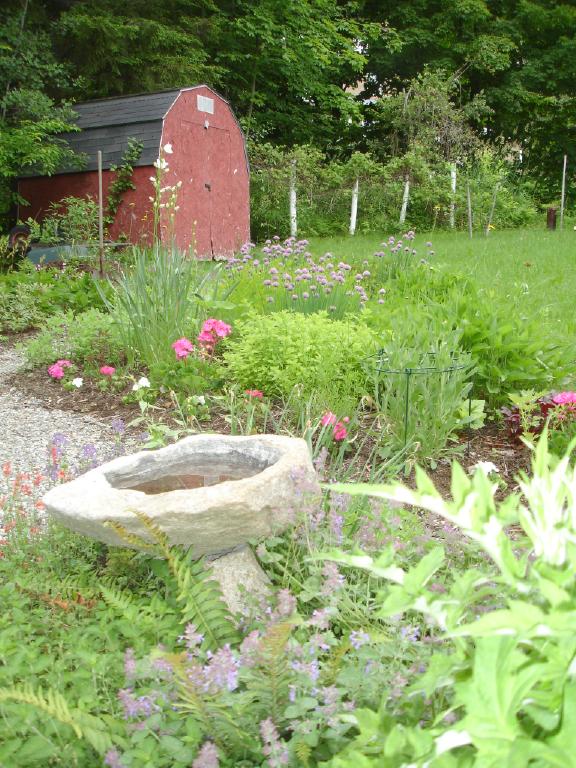 stone bird feeder in Bert's garden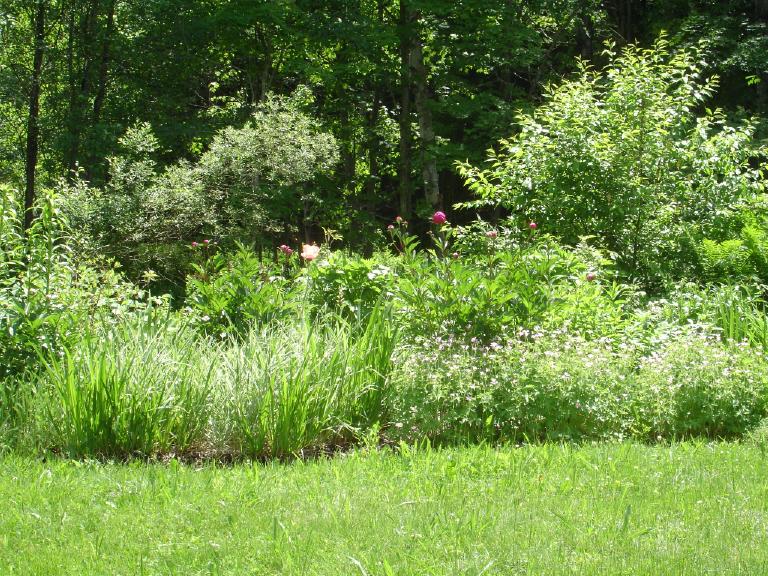 Bert's valley garden--perennials, annuals, herbs (the vegetables are up at camp)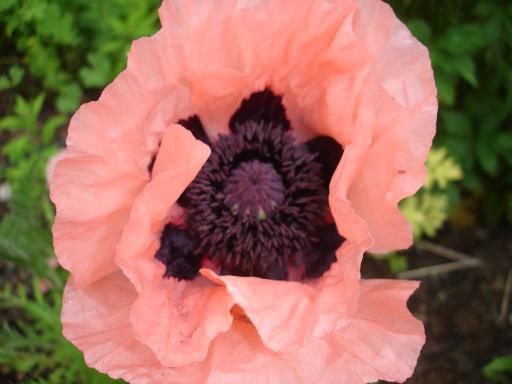 lovely color
Winooski, Burlington and North Hero
Dylan's graduation from The Warren School